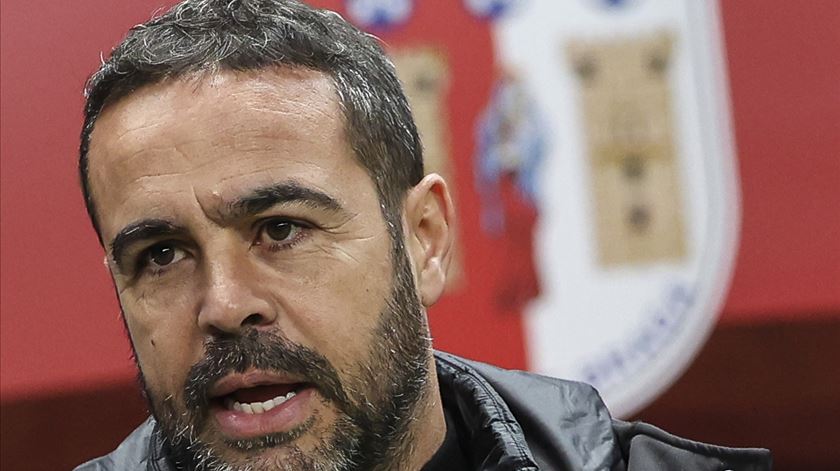 Coach Artur Jorge considers that the reception to FC Porto, on Sunday, in the 25th round of the I Football League, is not decisive for Sp. Braga in the fight for second place.
Braga, ranked third, are two points behind the dragons, which the coach does not forget, but Artur Jorge considers that this game "is not decisive, because, even winning", there are many games to go until the end.
"We could have moved to second place in the Guimarães game [com o Vitória, derrota por 2-1] and we weren't able to. It is not imperative to consider this game as decisive even if we win, because we will still have nine finals ahead of us afterwards", he said at the preview press conference.
The coach said he expected "a strong FC Porto", considering the Porto team as the "most combative in the league".
"He will show up with that determination. We have to, at least, match that combativeness to be able to win, which is our objective", he said.
Artur Jorge stressed that "balance will always be the key to success"
"We have always had courage and the team has never let me down in terms of combativeness. I hope above all that he has the ability to understand the moments of the game to correspond to what he asks", he said.
The coach recalled that Sporting de Braga "is very close to second", but also to fourth place, Sporting: "we have to be balanced in our ambitions depending on what our real objectives are, which are very well defined and we are inside them".
FC Porto played Tuesday for the Champions League, having been eliminated by Inter Milan, but Artur Jorge understands that this will not leave marks on the dragons.
"I'm waiting for the best FC Porto, an experienced team, with a vast and high-quality squad. This Champions League game will have nothing to do with Sunday's game. We've already had that experience. [ser
eliminados das competições europeias] and we knew how to react and be competent in the next game", he said.
The coach also revealed that he had refused a proposal from a club in the United Arab Emirates.
"I was invited, but I know the work and the time it took to get here. I understand that this is the project to which I committed myself, and I also committed the players, and that I want to see it through to the end. I want to stay here and I refused what was proposed to me a very short time ago", he said.
Artur Jorge also addressed the first call-up of the new national coach, Roberto Martínez, who left out the captain from Braga, Ricardo Horta.
"We all have to respect the coach's work, we know that Ricardo is part of a team of great quality, I was sad for him, but we understand the options because there is a lot of quality. All that's left for us, coaches and structure, is to support him so that he can return to the national team soon", he said.
Niakaté and Paulo Oliveira have recovered from their injuries and are called up for Sunday.
Sp.
Braga, ranked third, with 55 points, and FC Porto, second, with 57,
from 18h00 on Sunday, at Estádio Municipal de Braga, match
which will be arbitrated by João Pinheiro, from the Braga association.
04097
62910
87461
68595
42492
58009
37513
08987
04032
30886
69456
72146
87312
35374
78965
92833
45516
82386
11874
22038
47409
29209
73542
58224
28467
61580
98666
59838
22751
36923
30368
79995
47183
32837
30989