Each week our staff of film and TV experts surveys the entertainment landscape to select the ten best new/newish shows available for you to stream at home. We put a lot of thought into our selections, and our debates on what to include and what not to include can sometimes get a little heated and feelings may get hurt, but so be it, this is an important service for you, our readers. With that said, here are our selections for this week.
20. The Golden Bachelor (Hulu)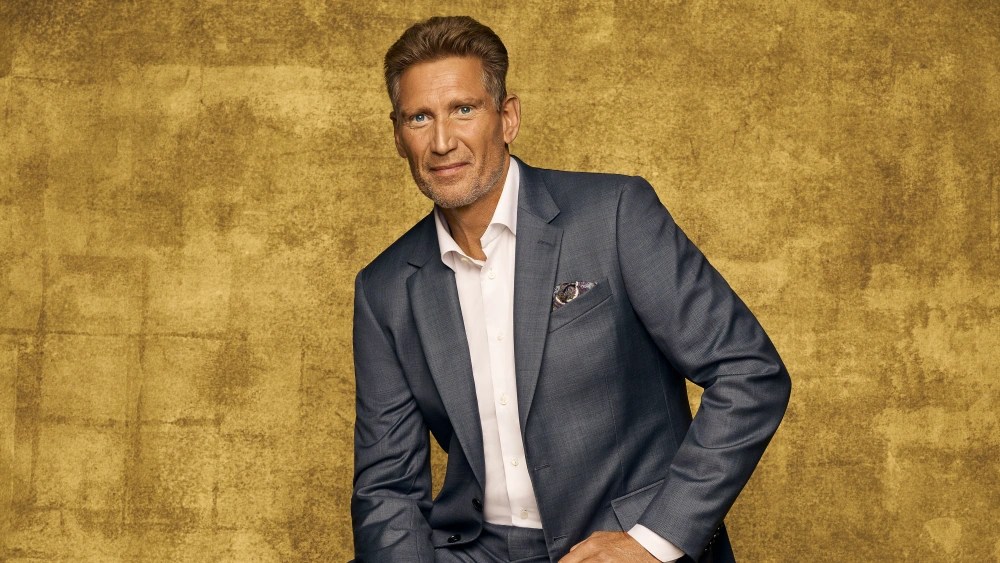 What we have on our hands here is a Bachelor spinoff about an older gentleman looking for love from a group of similarly aged ladies. Which is… honestly kind of adorable. Good for them. And good for us, too, especially if one of the episodes features a date where they eat dinner at a diner at 4:45 and then go watch an episode of Columbo in matching recliners. This was written as a joke but honestly sounds kind of wonderful. That's true love right there, people.
19. Invincible (Amazon)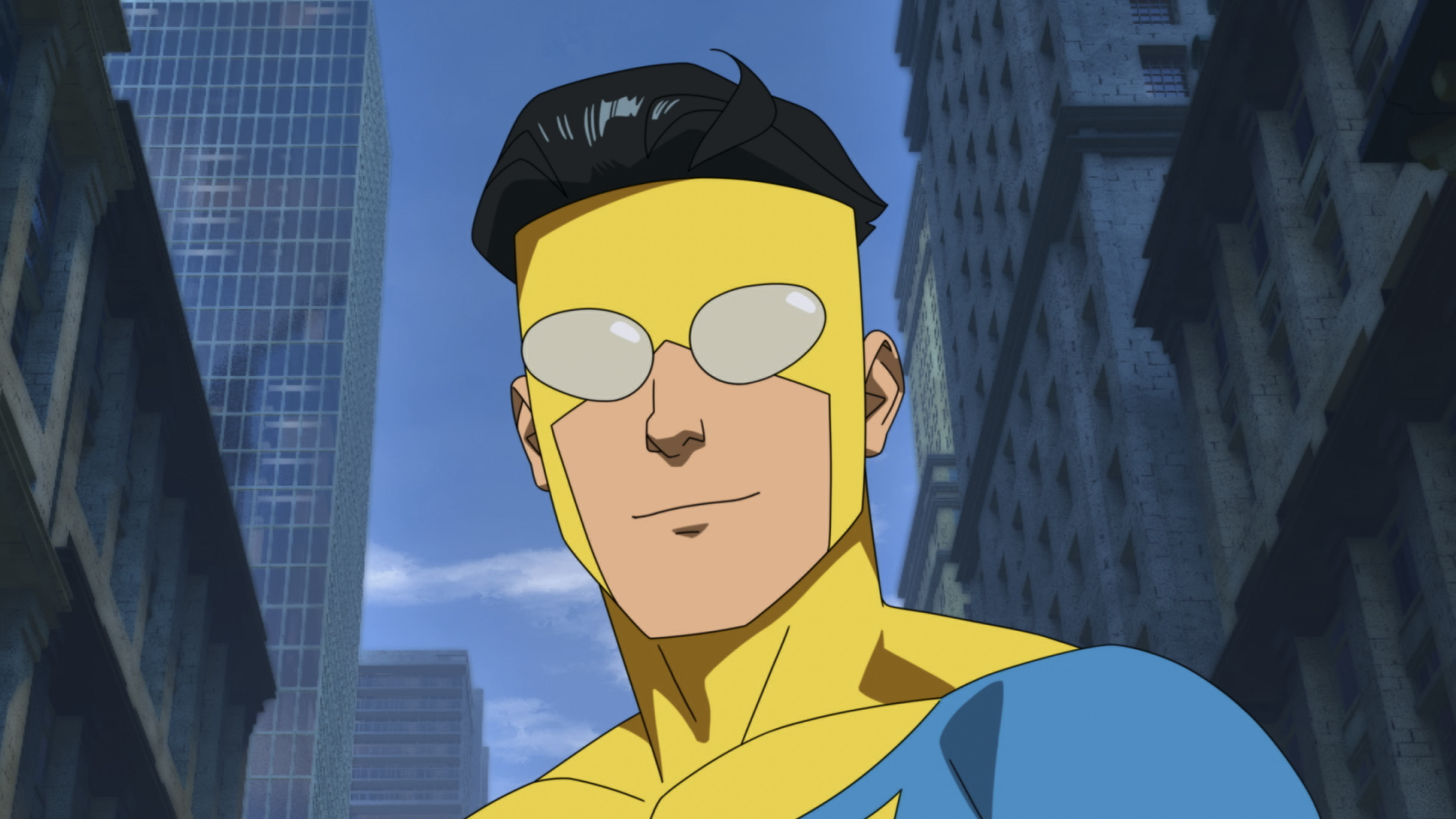 Robert Kirkman's other most beloved comic book series proved that Amazon really is doing superheroes and supervillains better than anyone else right now. When this round of episodes begins, Mark Grayson (Steven Yeun) will need to fully reckon with the implications of that climactic fight in the sky with his dad, Omni-Man (J.K. Simmons). Additionally, his love life will receive new wrinkles, and Walton Goggins will be back, meaning that the man who would be Boyd Crowder again is achieving TV supremacy with every passing year. New characters shall be portrayed by Ben Schwartz and Tatiana Maslany.
18. Living for the Dead (Hulu)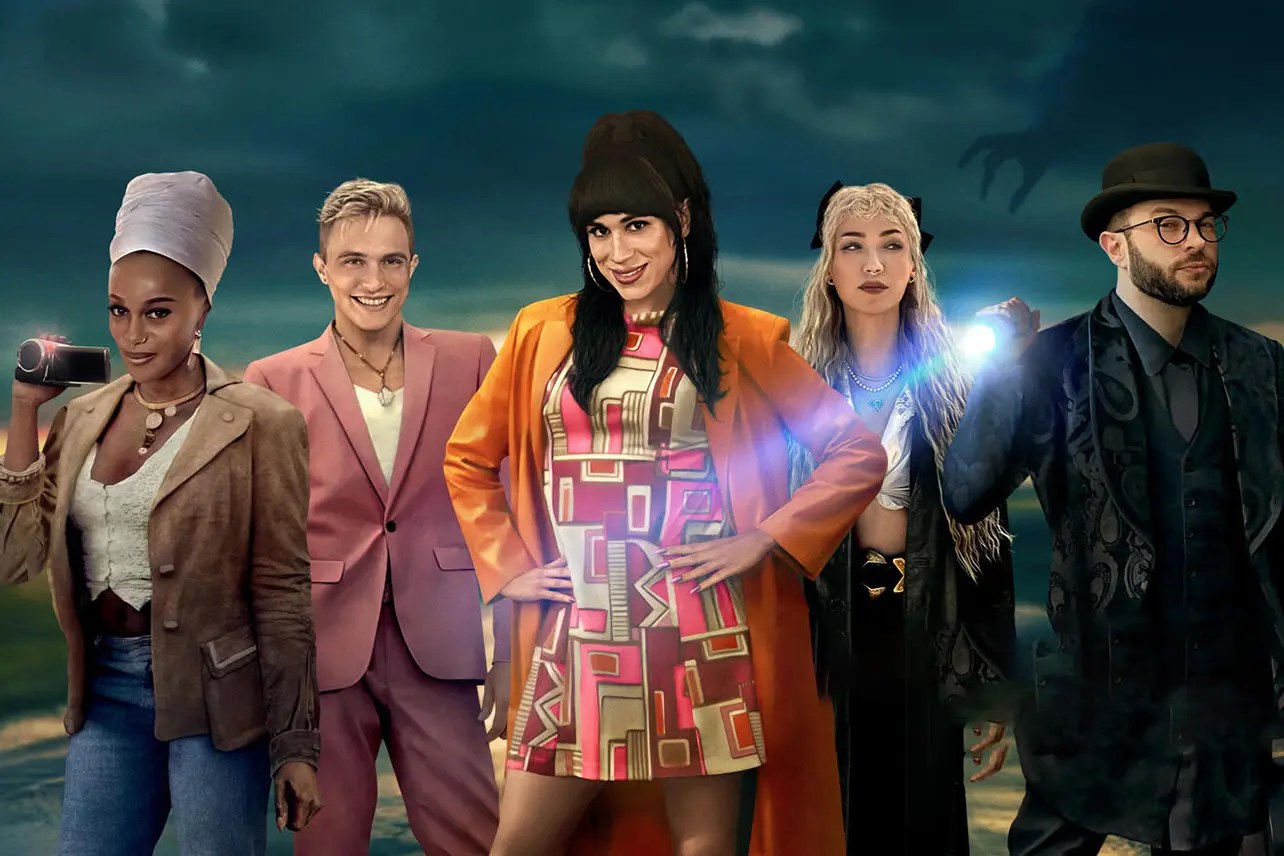 Kristen Stewart's gay ghost hunting show has everything: slayances, spook-kikis, haunted strip clubs, and comedian Roz Hernandez snacking on donuts while she yells at homophobic poltergeists. The group – a hodgepodge of paranormal experts that includes a psychic, a witch, and a tarot card reader – road trips across the country in this docuseries produced by the Queer Eye creators, chatting it up with demonic entities and benevolent spooks to get to the root of some very real, very human problems. If there's a better way to spend your weekend than watching a group of well-dressed Queer spiritualists commune with the dead while cracking jokes and busting stereotypes, we don't want to know about it.
17. Quiz Lady (Hulu)
The important stuff here:
— This movie stars Sandra Oh and Awkwafina and Will Ferrell, which is a good start
— This is the official summary: "Anne and her estranged train-wreck of a sister, Jenny, must work together to help cover their mother's gambling debts. When Anne's beloved dog is kidnapped, they set out on a wild cross-country trek to get the cash."
Yes, this will do just fine.
16. Rick and Morty (Adult Swim)
Rick and Morty used to take notoriously long breaks between seasons, but not this time. Season seven of the animated sci-fi comedy series returns less than a year after the season six finale. There have been big changes behind the scenes, however: co-creator Justin Roiland, who also voiced the title characters, was fired from the show. Tricky line to straddle going forward, but the show has rarely let us down before.
15. Rap Sh!t (Max)
Rap Sh!t has returned for a second season which means there is a new batch of episodes that follow the consistently entertaining lives of Shawna and Mia as they rise up the ranks in Miami's rap scene. Season one of the Issa Rae-led series was all about establishing their rap careers, and now in season two, the duo looks to take things beyond South Beach. With new heights come new struggles as Shawna and Mia will have their integrity tested over and over again in exchange for quick success. Through it all, you can expect to laugh and cheer on the duo all while enjoying the show's stellar soundtrack which features appearances from real-life hip-hop stars and up-and-coming acts who fit the show's aesthetic.
Rustin is all of the following things:
— A biopic of Civil Rights leader Bayard Rustin, who helped MLK organize the 1963 March on Washington but whose efforts were minimized at the time and therefore largely forgotten since because he was openly gay at a time when that was not convenient for public figures
— From Higher Ground, the production company helmed by Barack and Michelle Obama
— Loaded with talent like Colman Domingo and Chris Rock and Jeffrey Wright and Audra McDonald
Learn something cool this week. Check it out.
13. Pain Hustlers (Netflix)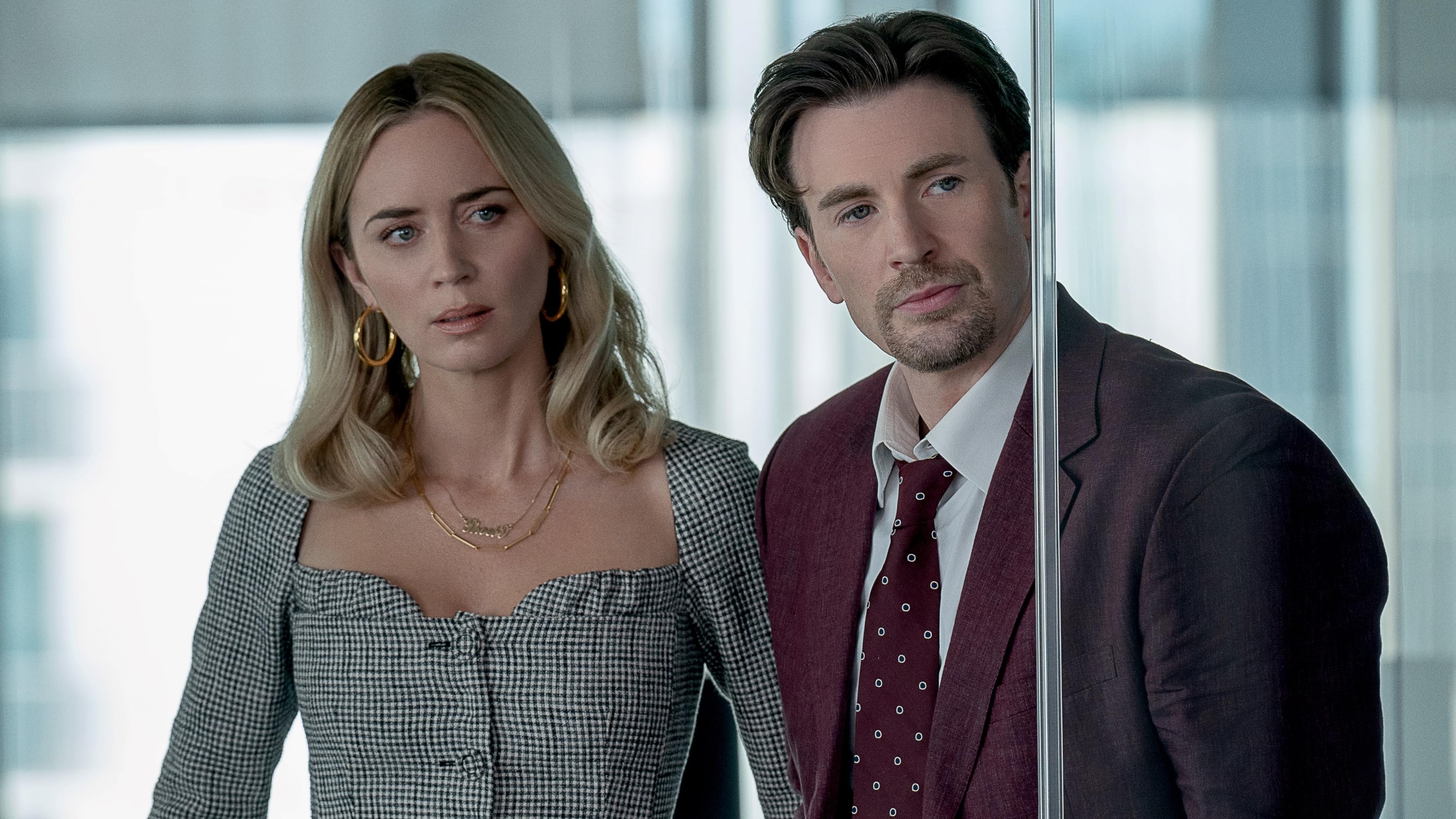 Emily Blunt portrays a down-on-her-luck single mom who launches a new career alongside Chris Evans' pharmaceutical sales rep. Not a great idea, ultimately, given that she becomes involved in a racketeering scheme. And of course, she begins to realize that this company's success is coming at a ghastly price for humanity. This is a dramatized version of the rise and fall of Insys Therapeutics, which no longer exists, and yeah, you will definitely find out why.
12. Fingernails (Apple TV)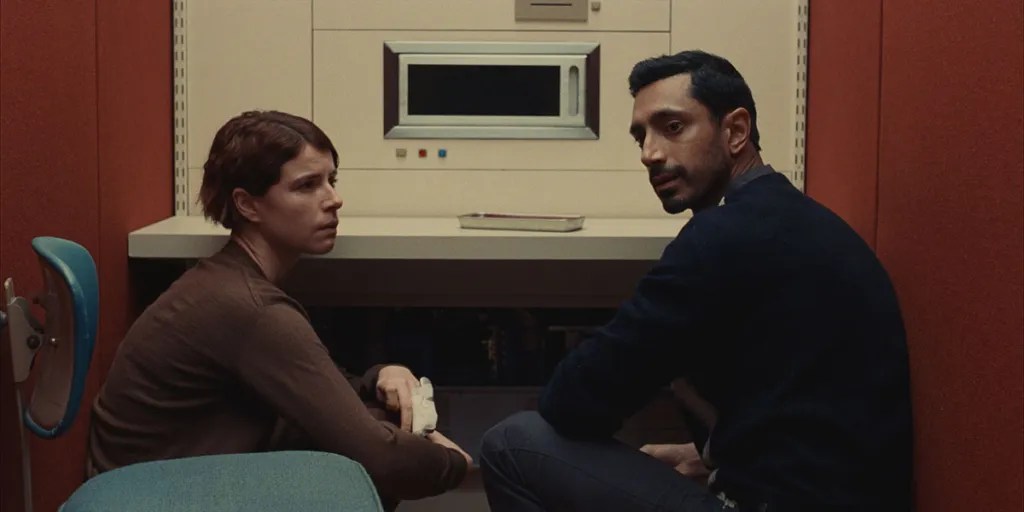 Apple TV+'s Fingernails turns love into an equation that can only be solved by, you guessed it, AI. Jessie Buckley plays Anna, a woman in a long term, algorithmically-sound relationship with Ryan (The Bear's Jeremy Allen White) that's been verified and sterilized by something called The Love Test – a machine that demands a couple's fingernails in order to qualify their relationship's percentage of success. When Anna meets her new co-worker Amir (Riz Ahmed), numbers give way to actual chemistry, causing her to doubt everything she thought she knew about love. It's probably the most interesting soft-fi romance drama you'll see this year.
11. Scott Pilgrim Takes Off (Netflix)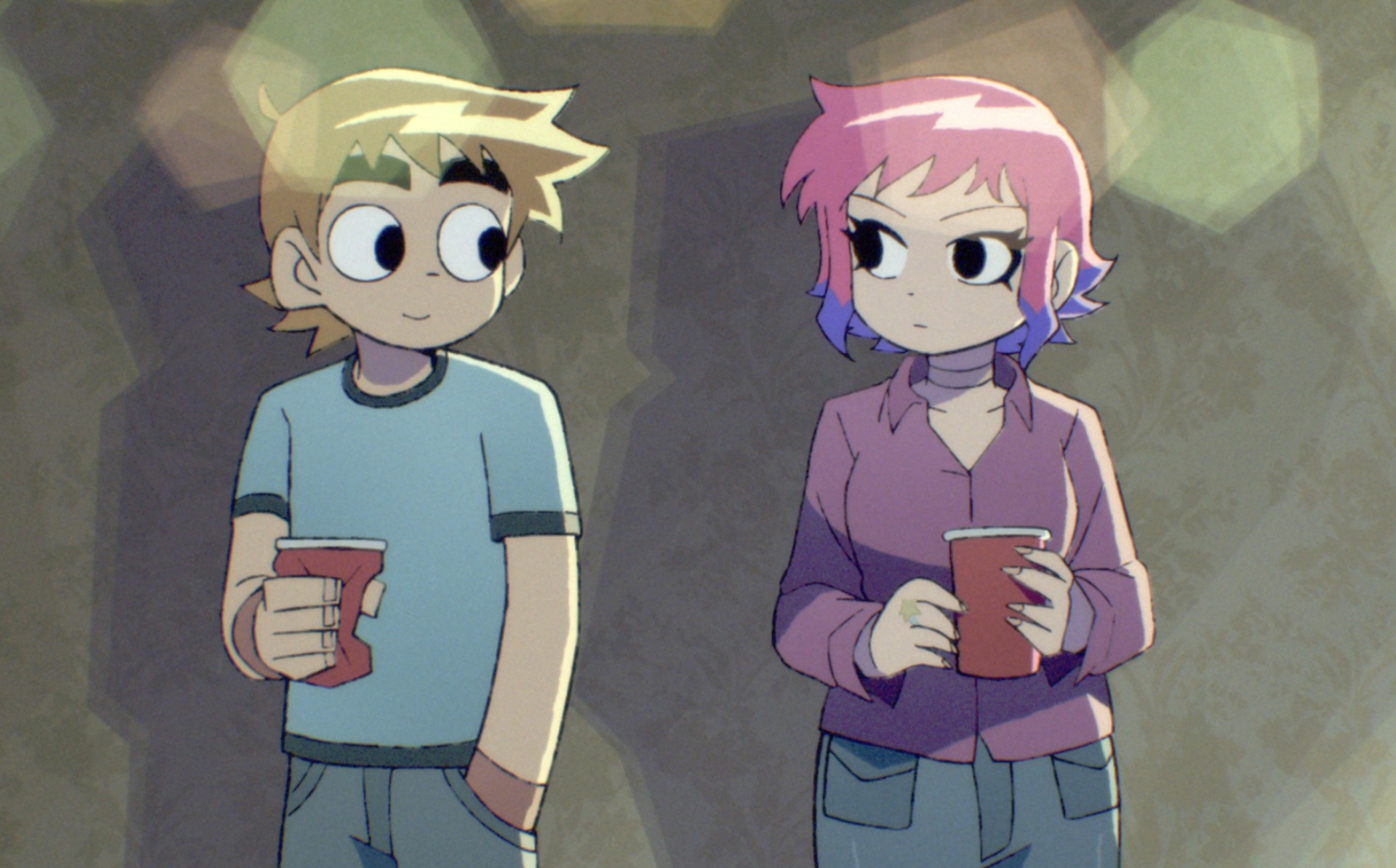 Nearly every actor from the original, cult-favorite Scott Pilgrim film is back for this anime-inspired Netflix series that also functions as a clever remix. Is it as good as the actual run of sequels we should have been given over the last 15 years? Noting could be, but it comes close, leaning on its all-world voice cast and the very specific charm that drove the film and Bryan Lee O'Malley's original graphic novels.
10. Please Don't Destroy: The Treasure of Foggy Mountain (Peacock)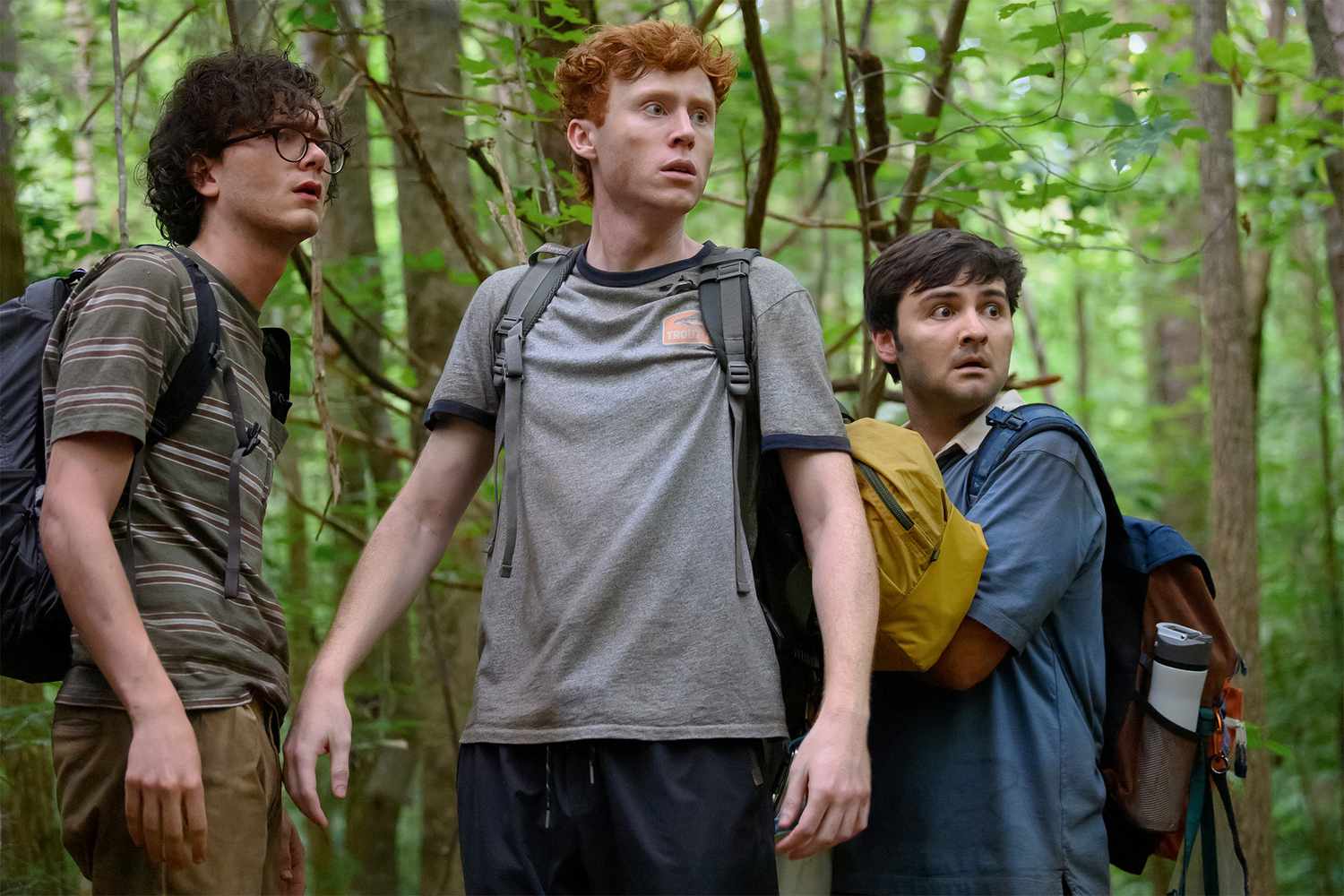 The blurring of the barrier between comedy and drama has been good for all of us, but occasionally we just need someone to throw a bunch of weird, wild, crap at the screen without there needing to be a message or a point. Please Don't Destroy: The Treasure Of Foggy Mountain (a film about some 20somethings getting lost in the woods while hunting for treasure), feels like exactly that kind of film, leaning toward comedy chaos with the Please Don't Destroy comedy trio (of SNL digital short fame), Bowen Yang, Meg Statler, and late night comedy GOAT Conan O'Brien.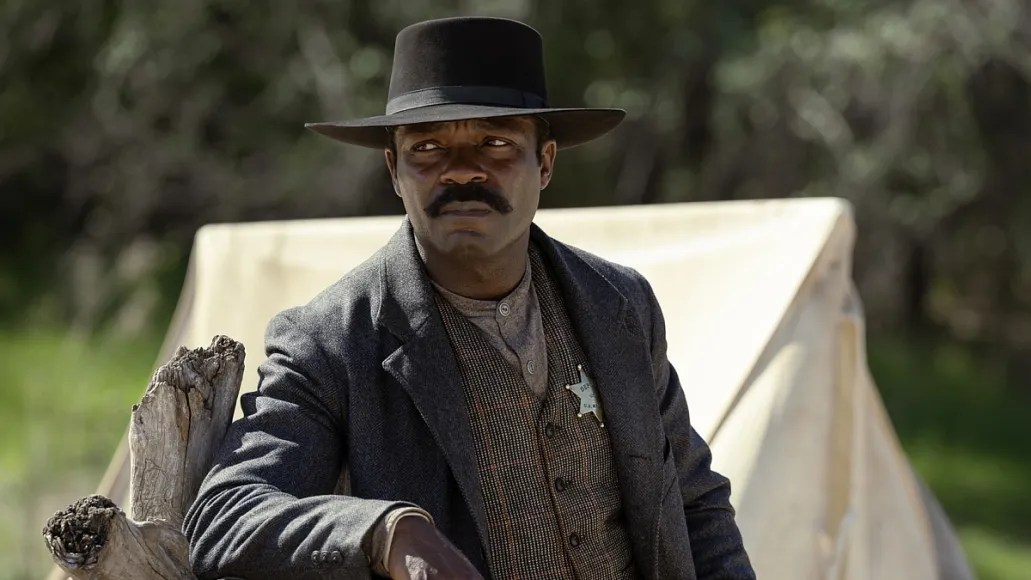 Taylor Sheridan currently has 6666 in the works on the Yellowstone side, but first, he's taking viewers back to the real Old West. David Oyelowo portrays the legendary Black U.S. Deputy Marshal. This series will harken back to the Post-Reconstruction era, in which Bass Reeves became a notorious frontier hero by capturing thousands of the most frightening criminals in the land. Oyelowo will be accompanied by Dennis Quaid, Garrett Hedlund, and Donald Sutherland.
8. Big Mouth (Netflix)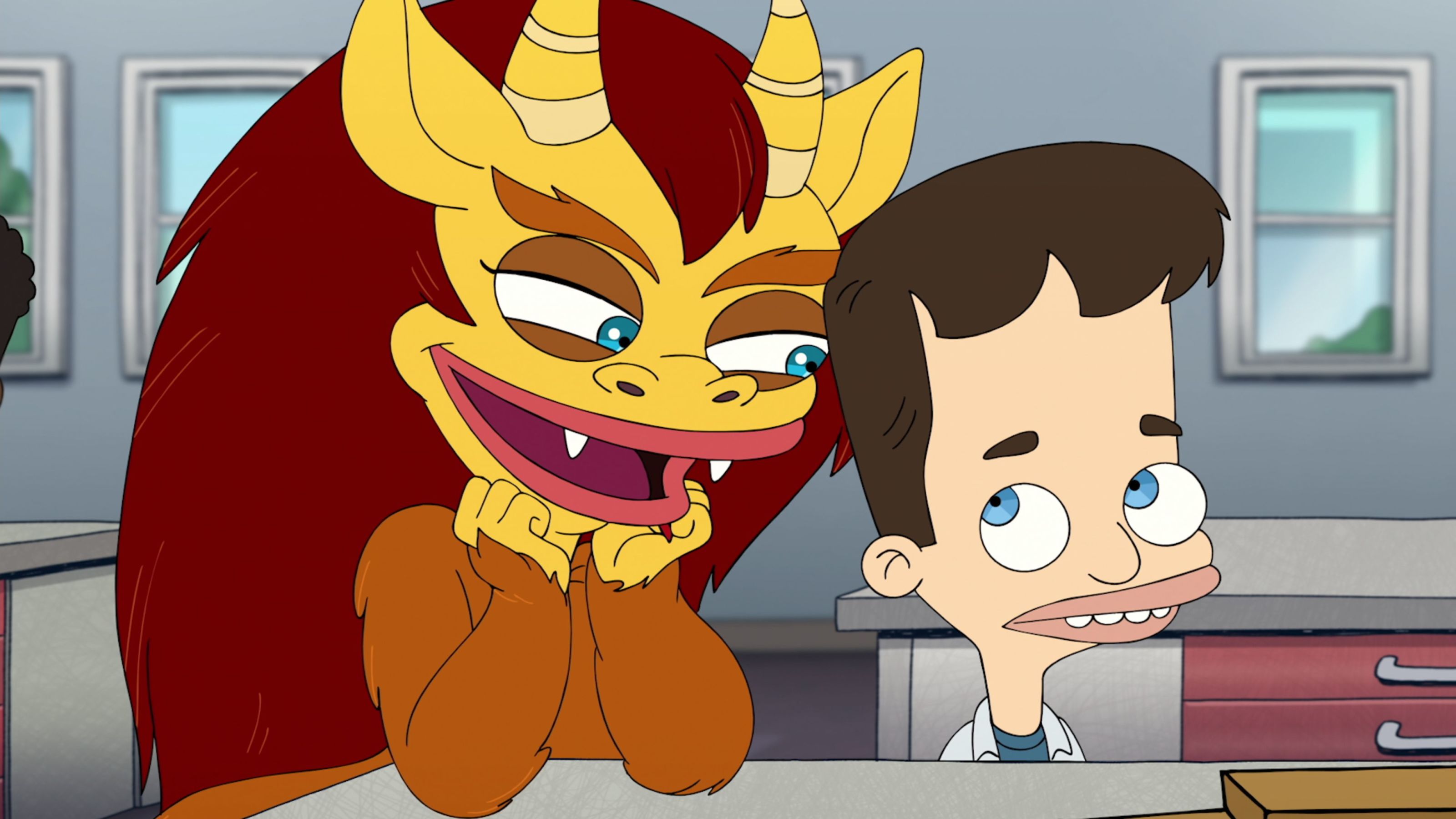 The seventh season of Big Mouth ties Orange is the New Black and Grace and Frankie as Netflix's longest-running scripted series (it will break the record in its eighth and final season). Not bad for an animated show about horny teenagers and hormone monsters. Guest stars this season include Megan Thee Stallion, Lupita Nyong'o, and Pulitzer Prize winner Lin-Manuel Miranda as a pubic hair. Good show.
7. Monarch: A Legacy of Monsters (Apple TV+)
Monarch: Legacy of Monsters stars Kurt Russell and Godzilla and… are you already sold? You should be. The first live-action TV show in the MonsterVerse — which also includes Kong: Skull Island and Godzilla vs. Kong — makes you care as much about the humans, including Kurt and his son Wyatt, as Godzilla and his "Titan" friends. In an up-and-down year for genre shows, Monarch: Legacy of Monsters is a highlight.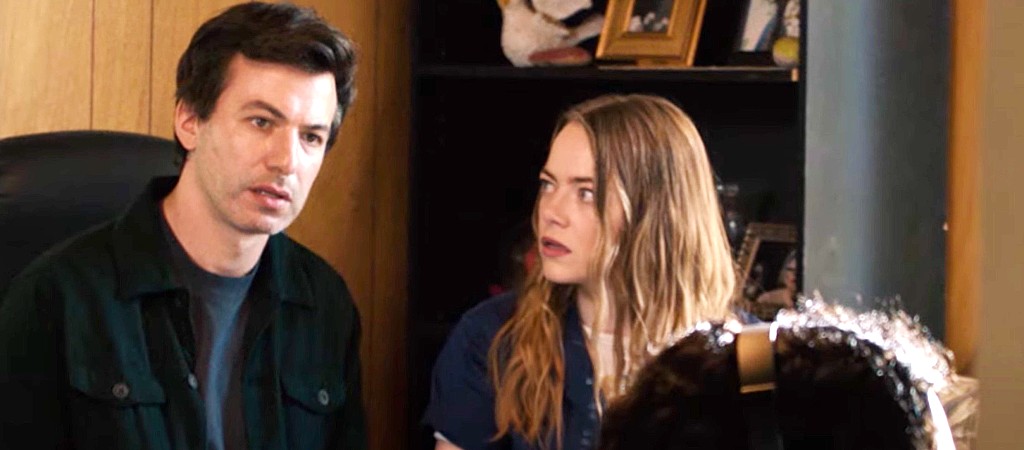 There are cringe comedies and then there's Showtime's The Curse, a limited series about a married pair of alt-HGTV home flippers gentrifying their New Mexico neighborhood via eco-friendly monstrosities and calling it philanthropy. Created by two masters of squirm – Benny Safdie and Nathan Fielder – the show is a voyeuristic exercise that tests fans' capacity for second-hand embarrassment as its main characters, the affluent Asher (Fielder) and Whitney (a shockingly unlikable Emma Stone) bulldoze the soul of their small, impoverished community with just a few reality TV cameras and a staggering amount of white privilege. It's the best, most uncomfortable TV show you'll watch this year.
5. The Fall of the House of Usher (Netflix)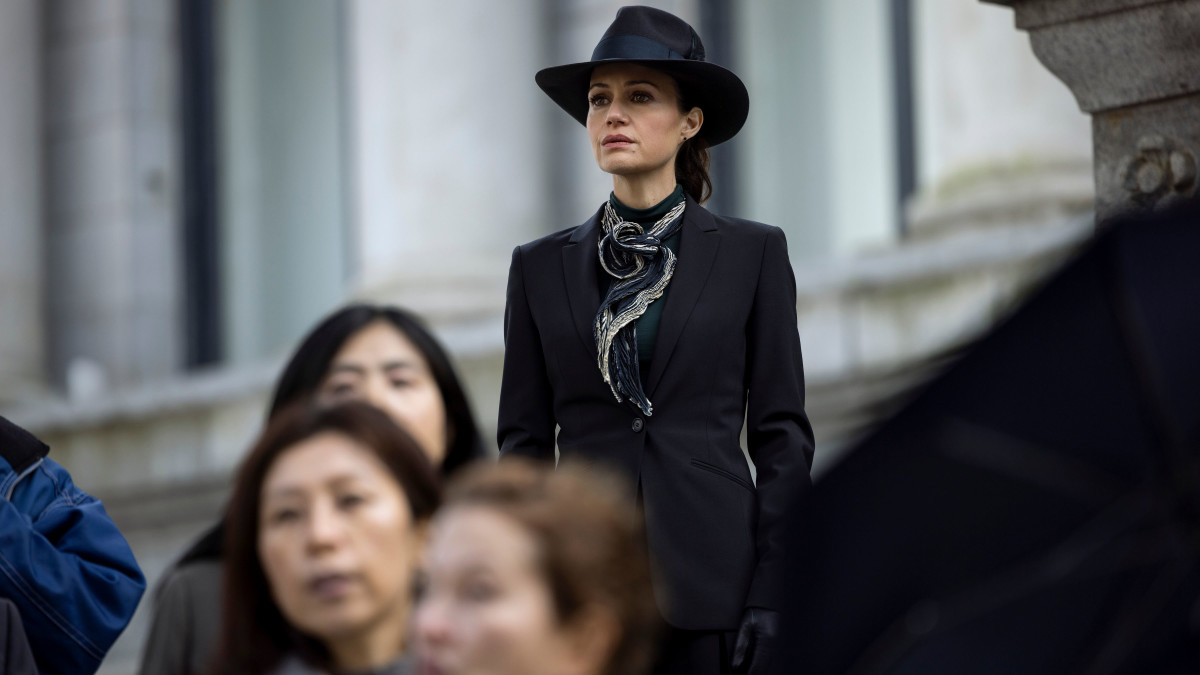 Mike Flanagan fans, get ready. The Haunting of Hill House and Midnight Mass showrunner is back along with Carla Gugino, who will spook your soul right out of your bod and deliver a "consequential" evening to "a collection of stunted hearts" that is the Usher family. Yikes. Do not expect a literal adaptation of the Edgar Allen Poe short story. The story focuses here on the hell created by ruthless siblings Roderick and Madeline Usher, who built Fortunato Pharmaceuticals into an empire of wealth, privilege, and power. Horrible secrets shall surface when the heirs to the Usher dynasty start dying at the hands of a mysterious woman, portrayed with glee by Gugino.
4. For All Mankind (Apple TV)
Somehow, Joel Kinnaman has now been physically transformed to barely look like Joel Kinnaman while still starring in this alternate-history space-race series, and in the year 2003, the Earth's nations are competing like hell to capture and mine asteroids full of precious minerals. That doesn't sound ominous at all, and of course, there's still plenty of beefing between nations after Happy Valley has grown in size on Mars' surface.
3. A Murder at the End of the World (Hulu)
There's some Glass Onion flavor to this mystery series that follows Darby (Emma Corrin) accepting an invitation to visit a reclusive billionaire with an assortment of other guests. One of the lucky participants will be not-so-lucky and end up dead, and at that point, Darby must use her amateur-sleuth abilities (including hacking and being a typically astute Gen Z-er) to solve the case before anyone else ends up dead. Along with Corrin (The Crown), this show also stars Harris Dickinson of the upcoming The Iron Claw and Clive Owen, who is already so many projects and yet who should be in more.
2. The Killer (Netflix)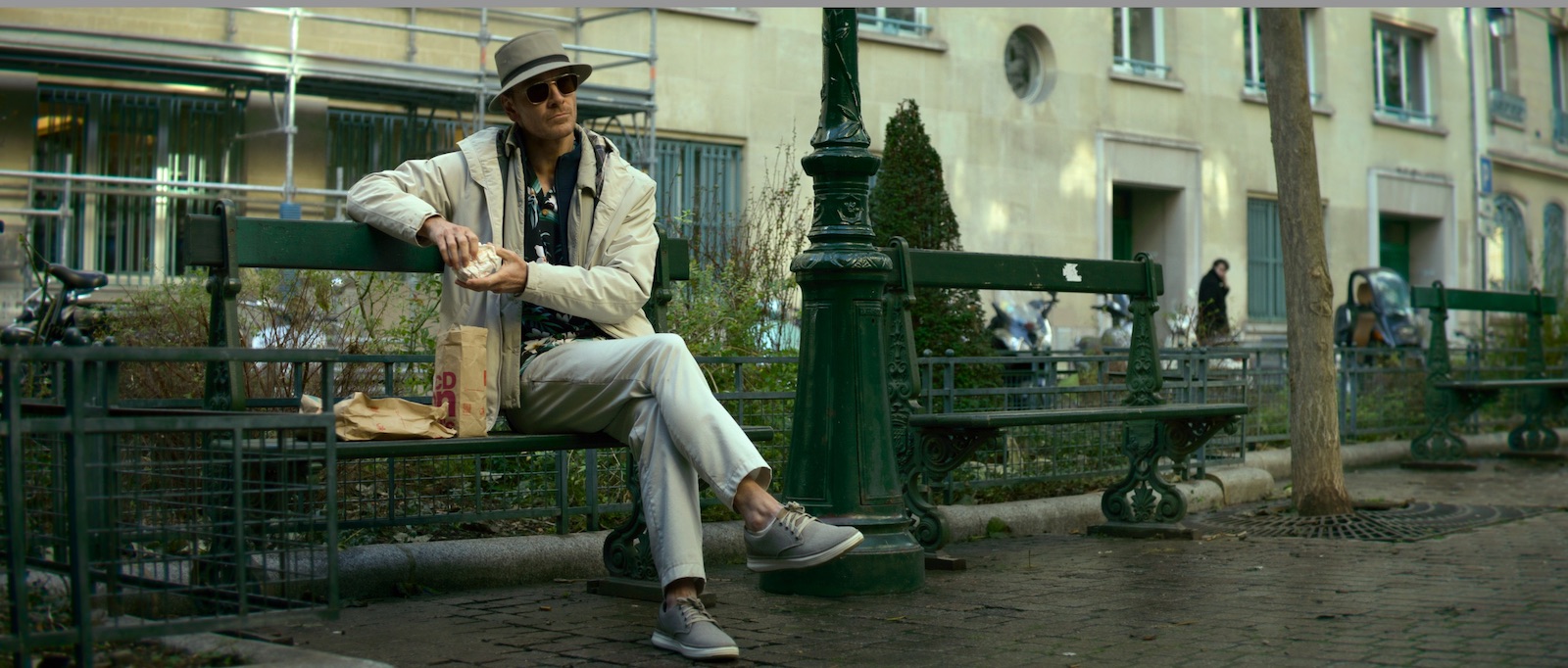 David Fincher — director of movies like Fight Club and The Social Network — is back with another uplifting tale about a well-adjusted dude. From the official description: "Solitary, cold, methodical and unencumbered by scruples or regrets, a killer waits in the shadows, watching for his next target. Yet, the longer he waits, the more he thinks he's losing his mind, if not his cool." Jokes aside, Fincher does these kinds of movies as well as anyone and usually makes them compelling, so give it a go if you want to spend a few hours with a murderous sociopath in the safest possible way.
1. The Crown (Netflix)
The final season of this royal soap opera is upon us, and this half-season confronts the royal elephant in the room while finally giving Diana her due during an exploration of her final year of life. Sadly, the world already knows how a car chase between the paparazzi and Diana/Dodi Fayed ended, but the show pulls off these four episodes with stunning grace. So much could have gone wrong here with the recounting and dramatization of tragic events that shook the world, but Netflix does the thing here. Not an easy feat for sure.
HOW TO FIND OUT IF SOMEONE HAS AN ONLYFA
BINGO BLITZ CREDITS JULY 5 LINKS GAMEZEB
TIKTOK COINS FOR FREE 2023
PSN GIFT CARD GENERATOR UK
EASIEST FASTEST WAY OF GETTING VC WITHOU
FREE PSN GIFT CARD CODES 2023
free paypal money generator no human ver
TIKTOK COIN GENERATOR IS IT WORTH IT ONL
nba 2k23 locker codes 2023 free vc playe
100 FREE ONLYFANS PREMIUM ACCOUNTS WITH
free paypal money instantly without huma
15 FREE ONLYFANS ACCOUNTS LOGIN WORKING
FREE AMAZON GIFT CARD PROMO CODE
PSN GIFT CARD CODES GENERATOR
HOW TO GET FREE TIKTOK COINS IOS ANDROID
FREE ONLYFANS ACCOUNTS 2023 SHARED ACCOU
COIN MASTER FREE SPINS LINK TODAY NEW 20
BINGO BLITZ CREDITS FOR FREE
pet master rewards daily links 2023 pet
BINGO BLITZ FREE CREDITS HACK
nba 2k23 locker codes for january here s
FREE $10 PSN CODE FROM SONY
free pet master spins nix beta repl repl
nba 2k23 active locker codes for 2023
BINGO BLITZ FREE CREDITS DAILY GIFTS LIN
HOW TO GET FREE COINS ON TIKTOK WITHOUT
GET POLICY ONLYFANS BYPASS HACK 2023 FRE
unlimited codes free paypal gift cards g
HOW TO GET FREE TIKTOK COINS WITHOUT HUM
free spins coin master 2023 unlimited
FREE AMAZON GIFT CARD IS IT REAL