There was hardly a better time to be an aspiring rapper coming out of Chicago than 2012.
That year, record label scouts began flocking to the city like never before, drawn by Chief Keef's thunderous "Finally Rich" mixtape, along with the upbeat music of King Louie and Sasha Go Hard. As drill music swept through town, headlining the center-left scene was a squeaky-voiced talent named Chance the Rapper, who had just turned a high school suspension into a hit mixtape, "10 Day."
"[MTV2's 'Sucker Free'] I did an episode in Chicago," Chance recalled, speaking between puffs of a vaporizer at the Pendry West Hollywood. "Within a week, all the labels sent their representatives to Chicago, trying to find the best drill artist and the best alternative artist. Me, my friends, people I grew up with, anyone who started rapping in 2011 or 2012 were in meetings with the label. "Many things were signed."
Famously, the man born Chancellor Bennett, now 30, disdained labels and pursued it as an independent artist. In 2013, he released "Acid Rap," a mixtape so powerful that he proclaimed it to be his "favorite damn album" before he even finished the introductory song. Over the next 50 minutes of music, he backed up his claim, delivering heartbreaking wordplay centered on love, death and drugs in gospel-tinged production. The album was met with immediate critical praise, appearing on numerous year-end best-of lists; Pitchfork would rank it at number 84 on their Top 200 Albums of the 2010s.
Ten years after its release, Chance will bring the mixtape to the Kia Forum for a stadium celebration, playing songs from "Acid Rap" along with some recent hits. The show, scheduled for Thursday, will be an all-Chicago affair: Longtime collaborator Vic Mensa will open the night with a retro rendition of his own cult classic "Innanetape," which turns 10 this month.
"We made 'Innanetape' and 'Acid Rap' to inspire ourselves first and people second," Mensa said. "I think Chance and I have grown a lot since then."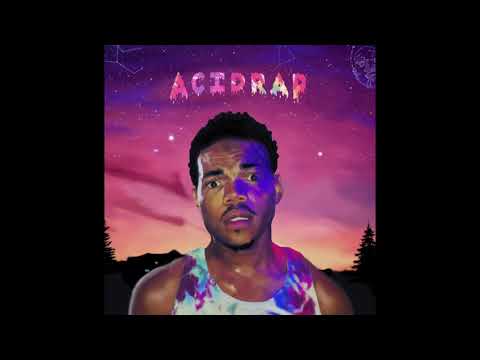 Since "Acid Rap," Chance has reached all-time highs and suffered some surprising lows. His 2016 mixtape, "Coloring Book," became the first digital-only project to win a Grammy for rap album. But in 2019, her wedding-themed album, "The Big Day," was largely panned by critics and listeners, and a subsequent tour was first postponed and eventually canceled.
In response, Chance expanded his artistic horizons. Last year, she collaborated with visual artist Mia Lee for an installation at the Museum of Contemporary Art, Los Angeles, which featured an emotional painting by Lee set to the theme of her song "Yah Know." Months later, she helped organize the Black Star Line Festival in Ghana, which attracted 50,000 people and featured performances by Chance and Mensa along with Erykah Badu, T-Pain, Sarkodie and more. (A second edition of the festival is scheduled for Jamaica in January.)
"I've been saying for a year and a half that we are in a renaissance, and this will be a period of time that people will remember, especially black people, and that exceeds all of our past interpretations of community, wealth, education or art," Chance said . "All of those things are being revolutionized, with the broader goal of reconnection."
Your music has moved away quite a bit from what you did in "Acid Rap." Is it a strange feeling to dive back into 2013?
It really was when I did the first show in Chicago. That was a profound thing for me, because I don't play "Acid Rap" much at my shows these days; I'll play "Cocoa Butter Kisses" or maybe "Everybody's Something." So exploring old footage to create content for the shows' screens and reconnecting with all the people of Chicago just takes you back.
Each bar reminds me of the people I need to contact; Every place mentioned reminds me of where I need to get some food. It is a very aesthetic album. Some people get the acid vibe from this or the juke-gospel-hip-hop vibe, but I think it's really just me living in Chicago, putting pressure on myself to make a big project.
What song connects to you the most today?
"Acid rain." I wrote that when I was opening for artists who played 300 cap rooms. I'm rapping about doing open mics but closing my eyes and seeing arenas. Going back and playing in arenas for that project makes me proud.
Staying independent throughout his career has been a big part of his image. How strong was the need to sign at the beginning?
[Signing] It was the main thing in my mind, until the end of 2012. I thought: "This is the way. I have to come to an agreement."
I was in a record label meeting and they were giving me a weak deal, but I was still down for it. But instead of having a budget for physical albums, I didn't want to make physical copies and just put them on iTunes and pocket that money. I was told that there was no world in which people bought music without physically owning it.
So if they had foreseen our digital future, would you have signed?
Hell yeah. She needed the money. But I think I was lucky to be scared and cautious enough not to sign.
Much of "Acid Rap" touches on addiction and the darker side of drug use, however, you've talked about people bringing you vials of acid at early shows. Have you ever felt like some people haven't gotten the message?
I don't think he was trying to convey a specific message. I feel like the coolest part about "Acid Rap" is that I was so inquisitive and questioning things that I thought I knew were true.
I remember two or three months after it fell, I got tired of them offering me acid and telling me about their trips every time I met them. But I couldn't control it because the project was discarded. It taught me that these projects are photographs of who we are in a moment but that they last forever and shape many people.
Did that lesson change the way you make music?
I really learned that lesson when I had my first child in 2015. I moved to Los Angeles and had a great time, but I wasn't very productive. But when I had a child and needed money, I went into a different mode. So during the creation of "Coloring Book," I went through the process of "this baby is really going to be born and I need to tour and sing these songs proudly." My son is going to grow up and this will be a picture of my youth, of who I was before I became a super adult father.
What was your life like when you did "The Big Day"?
It was hectic. I got married during that time, had my second child during that time. There was a lot of s**t going on in Chicago, between the mayor campaign and Kanye coming back, everything. I remember crossing new thresholds in my life that were presented to me as an adult but still young at 26 years old.
That album received some pretty harsh reviews, especially compared to your previous projects. How did that affect you?
When I released "Acid Rap", at first I received a lot of negative mentions, because ["10 Day"] It was all about school. And then with "Coloring Book," people got mad because I was into some ecclesiastical shit. A new album is always a bit jarring.
But when "The Big Day" came out, [the reaction] It definitely affected me. Like, "Damn, so many people are talking about me and it's negative on the Internet?"
I remember there was an initial reaction outside of my core fan base that I was noticing. It was more of a Twitter conversation than I was used to. But it helped me understand, after the first week or two, that I had to stay out. Views, mentions, and comments are important, but if you sit down and read them all and turn them into a measure of the love versus hate you felt for something, you'll end up forgetting why you did it in the first place.
Looking back, would you have done anything differently?
I think I would do everything the same. My life is not easy at all, but it is full of events and when things happen, they tend to turn out in the best way for me.
Last year you organized the Black Star Line Festival. What inspired that movement?
[In January 2022], I went to Ghana for the first time to visit Vic; she had been staying there. He had to make a lot of moves around the continent, so he left me in the care of these incredible artists. Some of the Renaissance artists of the 2020s showed me around the city of Accra. We really created a community and at the end of the trip, Vic and I were talking about doing a big initiative to reconnect black people in all the different black countries. And not only did we put on this concert, for 50,000 black people from all over the world with top artists from all over the world, but we put on a whole week of events, with panels, Dave Chappelle speaking at the university, and all these different spaces. so that we have intelligent discourse about what we want, what we need and what we can give to each other. He reminded me of the Algiers Pan-African Festival of the 60s.
There has been a lot of lamenting that hip-hop didn't have a number one song or album for most of the year. What do you say to people who claim that hip-hop has peaked and is going down?
I don't believe it. Hip-hop isn't dying when all the legends have platforms this year. You have Chance the Rapper doing stadium shows for a 10-year-old mixtape, and 50 Cent doing stadium tours for a 20-year-old album. I believe that hip-hop is not only here to stay but is here to change things.
Are rap leaders doing enough to make that happen?
I've seen a lot of hip-hop legends working hard. A lot of investment, support for other artists, so that they don't have to grow old and die in obscurity or without the honors they deserve. I think all we need is time and a re-emphasis on the collective. And I think we're getting closer to that.