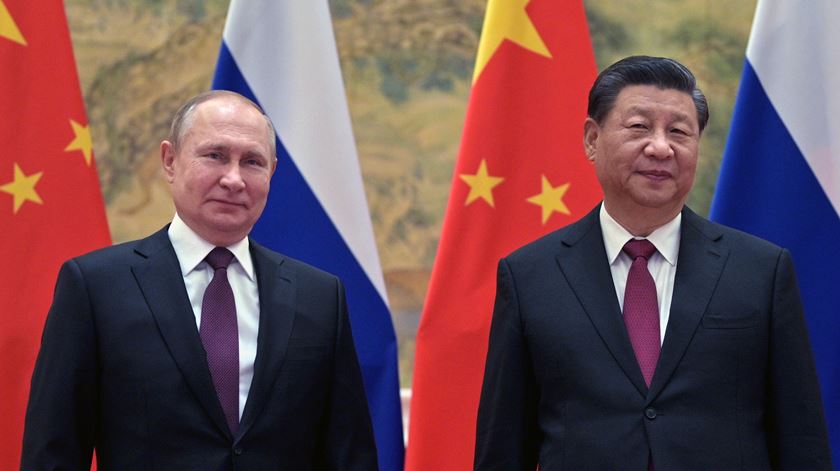 Chinese companies sent 1,000 shotguns and other military equipment to Russian defense organizations, according to trade and customs data obtained by Politico.
The military equipment – which, in addition to weapons, includes parts for 'drones' and bulletproof vests – was transported between June and December last year, proving that China is sending military material to Russia, despite Beijing's statements that it is not providing assistance to the Russian Armed Forces.
China North Industries, one of the largest state-owned military equipment companies in China, sent the 1,000 CQ-A rifles (inspired by the popular US military model M16, but which are labeled "civilian hunting weapons") to a Russian company. , Tekhkrim, which also conducts business with the Russian State and Army.
While the data does not prove that Beijing is selling a large amount of weapons to Moscow specifically to help its war effort in Ukraine, the documents seen by Politico reveal that China is supplying Russian companies with "dual use" (commercial use and military use).
This is the case of DJI, the world's leading company in the construction of 'drones', which sent parts for its devices, such as video cameras and batteries, to Russian organizations, through the United Arab Emirates.
Western analysts do not hide their concern that these "dual-use" products could be used by Russia to equip troops in Ukraine, altering the course of the conflict in Moscow's favour.
According to the collected commercial and customs data, in addition to weapons from China North Industries, Russian organizations also received 12 shipments of parts for 'drones' from Chinese companies and 12 tons of armored vehicles, sent through Turkey, at the end of the last year.
The documents also show that a Russian state defense company, Rosoboronexport, imported 'microchips' from China, and that Moscow was also able to access bulletproof vests from China's Xinxing Guangzhou.
Confirmation of these shipments comes when North American and European leaders warn Beijing of the risks of supporting the Russian military effort in Ukraine.
There is no evidence that Russia is using the CQ-A rifles in a military environment, namely in Ukraine, and the Russian company that received them, Tekhkrim, refused any response to questions from Politico journalists. However, Ukrainian authorities claim to have seen DJI 'drones' on the battlefield.
The situation proves the difficulties faced by western countries in imposing sanctions on Russia, which seems to be managing to overcome the difficulties posed in accessing technological material for its war machine.
Asked about these data by Politico, the Chinese embassy in Washington limited itself to issuing a statement that says that Beijing is "committed to promoting peace negotiations" in Ukraine.
newdas20
newdas20
newdas20
newdas20
newdas20
newdas20
newdas20
newdas20
newdas20
newdas20
newdas20
newdas20
newdas20
newdas20
newdas20
newdas20
newdas20
newdas20
newdas20
newdas20
newdas20
newdas20
newdas20
newdas20
newdas20
newdas20
newdas20
newdas20
newdas20
newdas20
newdas20
newdas20
newdas20
newdas20
newdas20