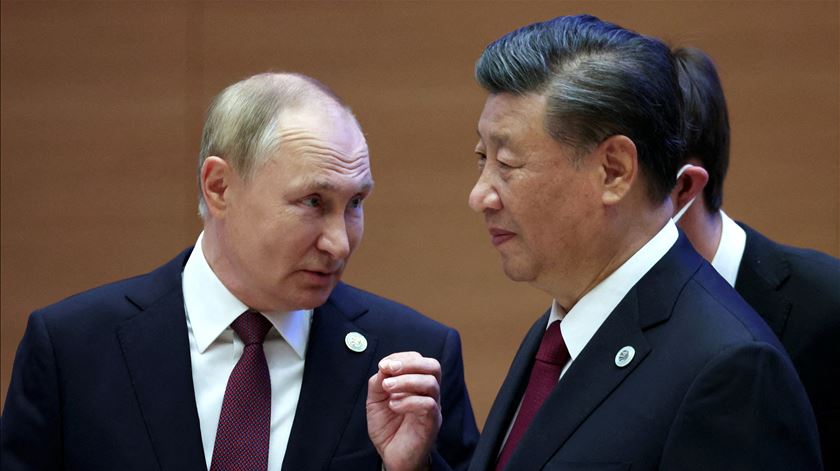 Chinese President Xi Jinping will travel to Russia on an official visit between March 20 and 22 for a state visit, after being invited by President Vladimir Putin, the Kremlin announced this Friday.
It will be Xi's first official visit since being re-elected for a third term.
The trip to Moscow comes at a time when China is offering to broker peace in Ukraine, an effort that has been met with skepticism in the West, given Beijing's diplomatic support for Russia.
"During the talks, they will discuss current issues of further developing comprehensive partnership relations and strategic cooperation between Russia and China," a Kremlin source told Reuters.
"A series of important bilateral documents will be signed," he added.
China and Russia forged a "no-limits" partnership in February 2022, when Putin visited Beijing for the opening of the Winter Olympics, weeks before Russia invaded Ukraine.
Since then, the two sides have continued to reaffirm the strength of their ties. Trade between the two countries has skyrocketed since the invasion, and China is Russia's biggest buyer of oil, a key source of revenue for Moscow.