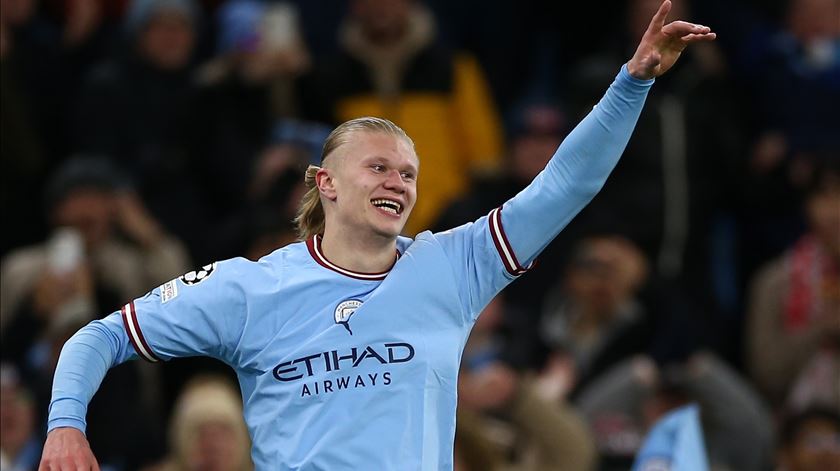 Manchester City advanced without problems to the FA Cup semi-finals after thrashing secondary Burnley, 6-0, with Erling Haaland and Julián Álvarez in evidence.
At the Etihad Stadium, in Manchester, the Norwegian striker, who came from a "manita" scored against Leipzig, for the second leg of the round of 16 of the Champions League, was back in the spotlight, scoring at 32, 35 and 59 minutes.
Afterwards, the Argentine Álvarez entered the scene, who had assisted the attacking partner for the first of the challenge, now writing his name on the list of scorers, in the 62nd and 73rd minutes, both served by De Bryune, with Palmer (68), for the half, scoring the fifth for the team led by Pep Guardiola.
The Portuguese central Rúben Dias was in the starting line-up for the hosts, while compatriot Bernardo Silva was not on the game sheet.
04097
62910
87461
68595
42492
58009
37513
08987
04032
30886
69456
72146
87312
35374
78965
92833
45516
82386
11874
22038
47409
29209
73542
58224
28467
61580
98666
59838
22751
36923
30368
79995
47183
32837
30989