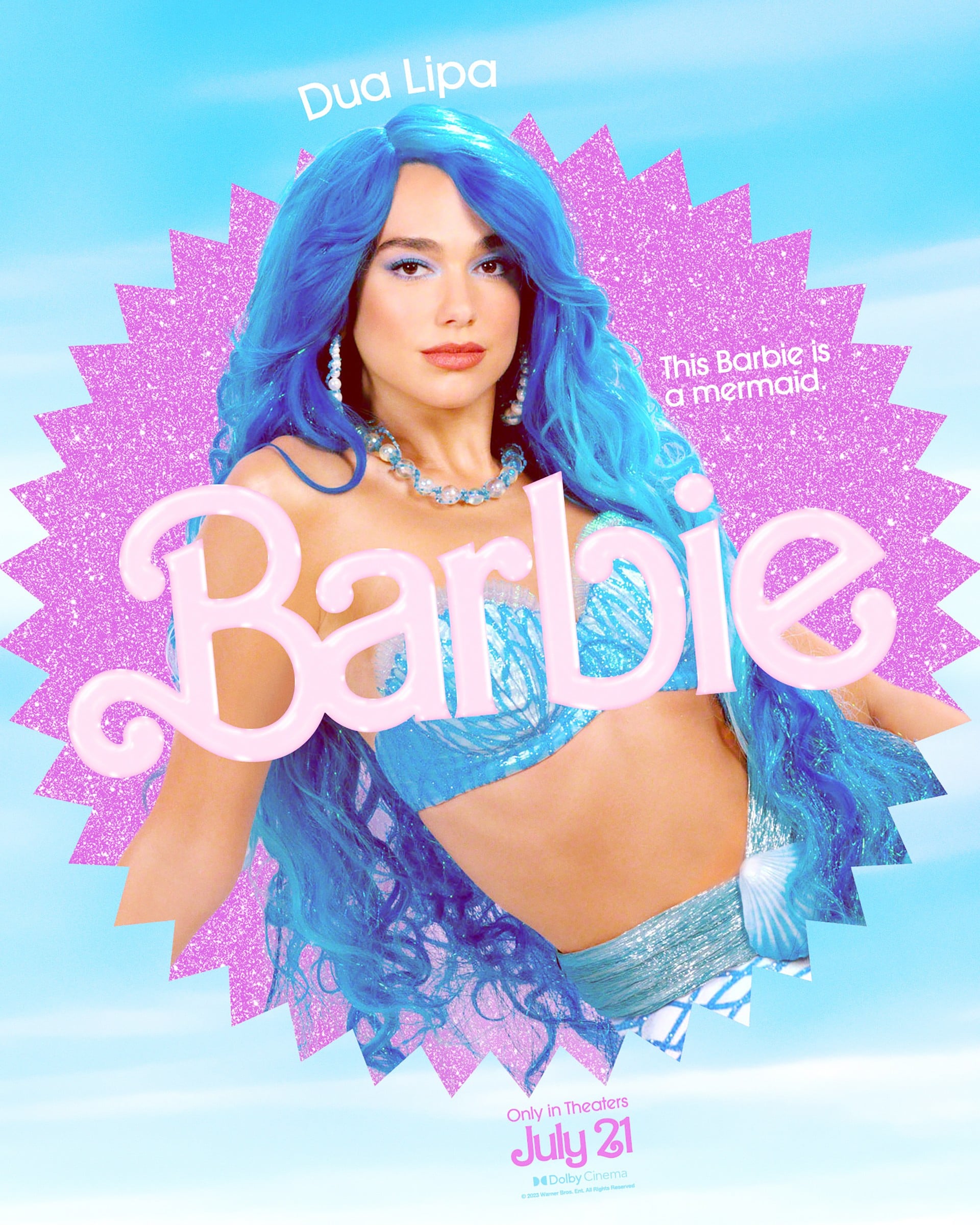 Dua Lipa will not only play a mermaid Barbie alongside Margot Robbie and ryan goslinBarbie and Ken in the next Barbie movie hitting theaters on July 21. The "Levitating" singer has also recorded a new song for the film's soundtrack!
On May 22, Lipa announced the instagram that her new single for the film's soundtrack is called "Dance the Night," captioning a video post, in part, "This Barbie has a song coming up…"
The new song will be released alongside a music video, which Lipa teased in her Instagram post. Below, find out everything there is to know about Lipa's new song, from the music video to the release date.
"Dance the Night" Music Video Trailer
In the music video trailer, someone steps out of a pair of Barbie-esque high-heeled fluffy pink sandals and literally frock coat on tiptoes (because she's a Barbie whose ankles can't bend, got it?). A retro disco tune reminiscent of Lipa's 2020 album "Future Nostalgia" plays as Lipa appears onscreen and blows a kiss at the camera before singing, "Just come for a ride."
Release date of "Dance the Night"
"Dance the Night" and its music video releases on May 26 at midnight BST (May 25 at 7pm EST). The complete "Barbie" soundtrack will be released along with the film about two months later, on July 21.

[HAPPY DAY]
[HAPPY DAY]
[HAPPY DAY]
[HAPPY DAY]
[HAPPY DAY]
[HAPPY DAY]
[HAPPY DAY]
[HAPPY DAY]
[HAPPY DAY]
[HAPPY DAY]
[HAPPY DAY]
[HAPPY DAY]
[HAPPY DAY]
[HAPPY DAY]
[HAPPY DAY]
[HAPPY DAY]
[HAPPY DAY]
[HAPPY DAY]
[HAPPY DAY]
[HAPPY DAY]
[HAPPY DAY]
[HAPPY DAY]
[HAPPY DAY]
[HAPPY DAY]
[HAPPY DAY]
[HAPPY DAY]
[HAPPY DAY]
[HAPPY DAY]
[HAPPY DAY]
[HAPPY DAY]
[HAPPY DAY]
[HAPPY DAY]
[HAPPY DAY]
[HAPPY DAY]
[HAPPY DAY]