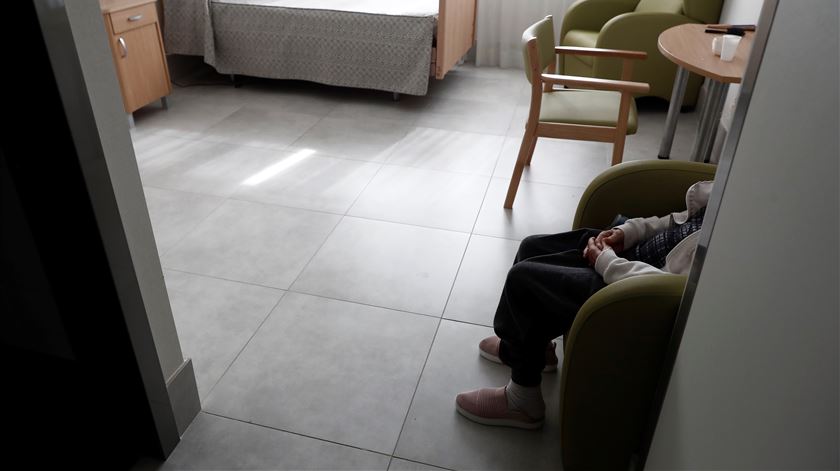 A nursing home, located in the municipality of Coimbra, was evacuated, on Thursday, by Social Security, an official source from Coimbra City Council confirmed to the Lusa agency.
According to the same source, the municipality does not know what led to the evacuation of the home, indicating that it only had intervention through the action of the Sapadores Firefighters, who helped to transport the users.
The Lusa agency contacted the owner of the home, located in Fala, in the parish of São Martinho do Bispo, who declined to make a statement at this stage, on the advice of her lawyer, sending explanations to next week.
According to today's edition of Diário de Coimbra, more than two dozen seniors were removed from this "illegal home", which operated in Fala in the parish of São Martinho do Bispo.
"The action resulted from the decision to urgently close that residential structure for the elderly, decreed by the Inspection Unit of the Center of the Social Security Institute, after an inspection carried out on the 6th of March, together with the Health", reports the newspaper.
The newspaper also cites an inspector from the Inspection Unit of the Social Security Institute Centre, who explained that the closure of the space was decided due to "the serious conditions verified there", namely the lack of accommodation, hygiene, security, of salubrity, with serious risks to the health of the people housed there".
"On the other hand, the same inspector said that Social Security never received any licensing request for that unit", it also reads, adding the publication that "users were transported to other duly legalized residential structures for seniors".
80573
22545
68064
85423
18367
93221
19214
28651
86204
80711
34450
51678
63270
94931
93231
42521
73012
26275
22606
91545
55207
31268
31331
23095
53082
51687
17852
57088
99160
86888
27531
27567
55433
69543
43154