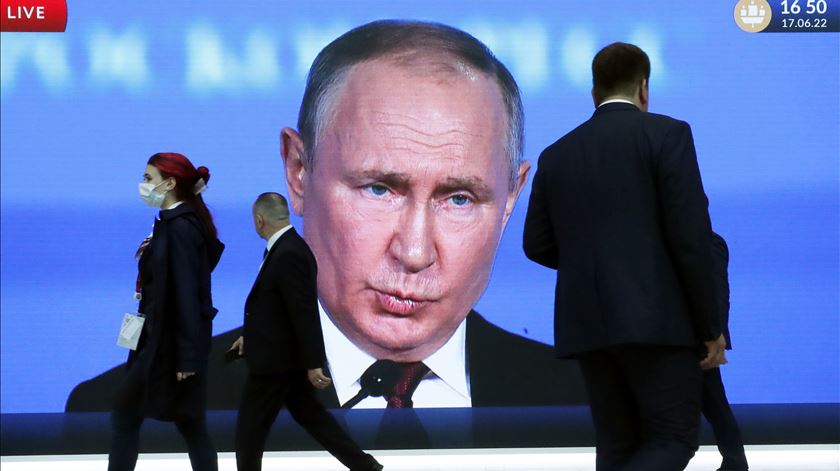 The International Criminal Court (ICC) on Friday issued an international arrest warrant for Russian President Vladimir Putin for war crimes in Ukraine.
In a statement, the ICC informs that it has issued international warrants for the arrest of Putin and also of Maria Alekseyevna Lvova-Belova, Commissioner of the Russian Presidency for Children's Rights.
The judicial body says it considers that "there are solid grounds to believe that each of the suspects is responsible for the war crime of illegally deporting citizens and the illegal transfer of population from the occupied areas of Ukraine to the Russian Federation, to the detriment of [dos direitos] of Ukrainian children."
The news comes two days after the ICC had announced the opening of proceedings against Moscow on suspicion of war crimes in the context of the invasion of Ukraine, already in its second year. On that day, the Kremlin said it did not recognize the jurisdiction of the international court to try the alleged crimes.
The case against the Russian authorities was opened after renewed allegations by Human Rights Watch of the forced transfer of thousands of Ukrainian children to territories under Russian occupationfor later adoption in Russia.
[em atualização]
playstation gift card

dkkfjjsk

dolldl

pkkdjjd

playstation gift card

njkksks

dkkfjjsk

dolldl

playstation gift card

plald

dkkfjjsk

plald

playstation gift card

ola

dolldl

dkkfjjsk

dkkfjjsk

playstation gift card

ola

playstation gift card

dkkfjjsk

njkksks

dolldl

card 2023

ola

plald

njkksks

ola

olak

njkksks