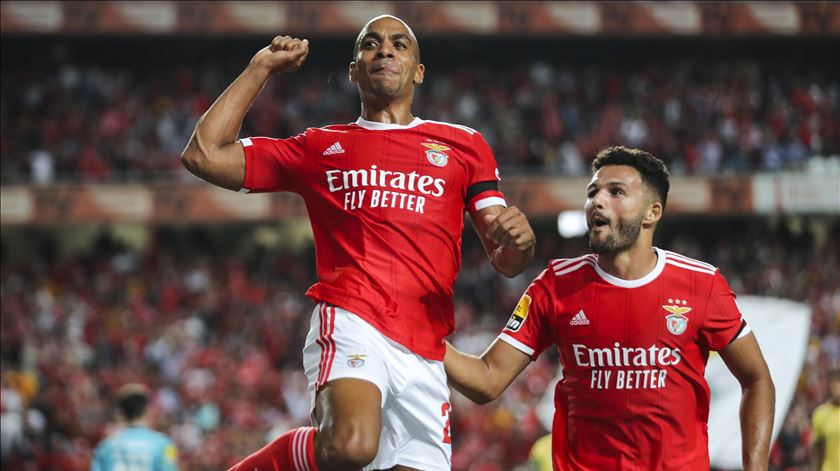 João Mário was elected the best player of the I Liga in February. The Benfica midfielder scores twice, having already won the prize for January.
The 30-year-old Portuguese internationalwho also won the poll for February's best averagereceived 35.71% of the votes from the competition's head coaches, against 11.90% from teammate Gonçalo Ramos and 9.52% from Spaniard Fran Navarro, from Gil Vicente.
Interestingly, Ramos and Navarro appear, in the player of the month election, in reverse order to the voting result for best striker. It was the Spaniard who won this award, ahead of the Portuguese.
In February, João Mário scored four goals and provided two assists in three games in the I Liga. He helped Benfica to get the full number of victories.
In addition to João Mário (best midfielder and player of the month), Benfica had another award-winning player in February: Grimaldo was elected the best defender.
The awards for best goalkeeper, forward and coach went to Diogo Costa (FC Porto)Navarro and Victory of Guimaraes (for assistant João Aroso, given Moreno's lack of qualifications), respectively.
playstation gift card

dkkfjjsk

dolldl

pkkdjjd

playstation gift card

njkksks

dkkfjjsk

dolldl

playstation gift card

plald

dkkfjjsk

plald

playstation gift card

ola

dolldl

dkkfjjsk

dkkfjjsk

playstation gift card

ola

playstation gift card

dkkfjjsk

njkksks

dolldl

card 2023

ola

plald

njkksks

ola

olak

njkksks