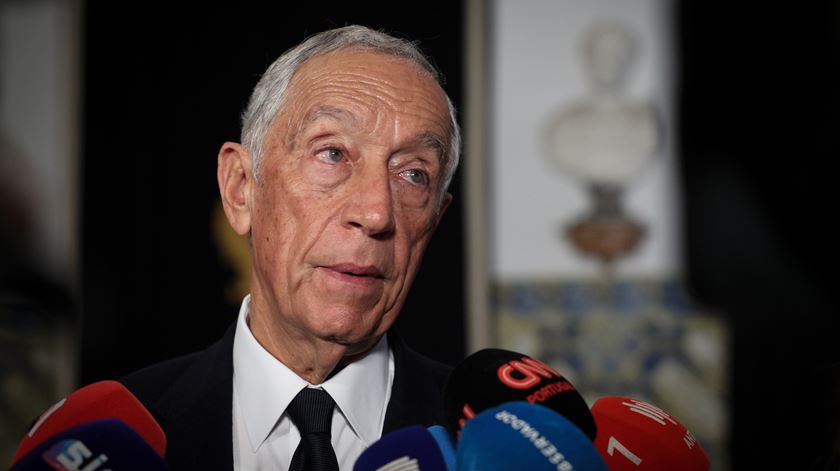 Political power must take advantage of the ongoing constitutional review to commit to a reform of justice, argues Marcelo Rebelo de Sousa.
At the end of the XII Congress of the Associação Sindical dos Juízes Portugueses, where the magistrates lamented the fact that proposals to improve Justice in the courts had not been taken advantage of, the President of the Republic urged the political power not to miss this "unique opportunity" to make the reforms that Justice needs.
Marcelo believes that, after previous attempts, "it may be that this time there is a greater sensitivity" to reform, although he recognizes that the economic crisis, inflation, war and social programs have thrown Justice into a very faded position".
"I would say that, as there are other priorities that people consider to be more urgent, as politicians have to solve social aid every day, the problems of inflation, as they have problems in the field of housing, or in the field of health, or that have to do with foreign policy, with the war itself directly, this ends up pushing Justice to the fifth, sixth, seventh place."
However, with "a process of constitutional revision underway and with changes in the laws underway, which have to do with Justice", Marcelo does not fail to highlight what he considers to be "the great conclusion of Congress": "It is not possible to the greatest attention to Justice at this moment in Portugal".
The President emphasizes that the current constraints, even with their due weight, "do not imply paying less attention to Justice", but rather "giving more attention to Justice". It's because?
"There is some problem with regard to the economic and financial crisis: the courts have to decide. There is some problem with regard, for example, to questions of fundamental rights: the courts have to decide. There are problems that result from the situation that has arisen. lives in the world and the crisis, of which inflation is an example, which will end up in the courts. Well, if they end up in the courts, it means that it is worth looking at the courts."
Still during his intervention at the congress of judges, Marcelo Rebelo de Sousa underlined that, "at a time when the clamors for more justice, less tolerance in the face of alleged corruption, excesses, omissions, inefficiencies, slowness in investigation or decision-making rise from day to day day, it would be strange to leave this unique opportunity in limbo".
"We are going to try not to miss this opportunity. Put Justice back at the center of the priorities of the Portuguese people. Especially because the Portuguese people talk about it every day. ."
80573
22545
68064
85423
18367
93221
19214
28651
86204
80711
34450
51678
63270
94931
93231
42521
73012
26275
22606
91545
55207
31268
31331
23095
53082
51687
17852
57088
99160
86888
27531
27567
55433
69543
43154