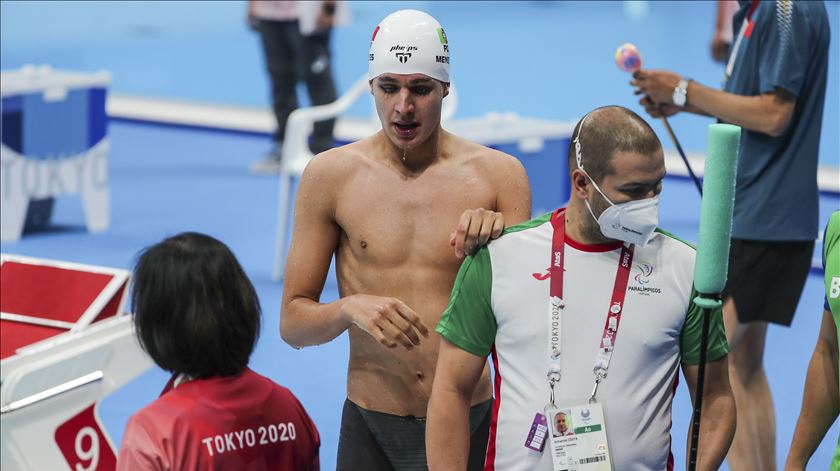 The Portuguese Paralympic swimmer Marco Meneses broke, this Friday, the world record of 50 meters backstroke for S11 athletes, swimming the distance in 31.47 seconds in the World Series of Great Britain.
In Sheffield, the Paralympic managed to beat all the swimmers in the race and beat the 31.58 seconds that the Czech David Kratochvil had set five days ago, in Italy.
"I'm very happy with this world record, it was a bit unexpected. It was a hard record to beat", declared the Portuguese, quoted by the Portuguese Swimming Federation.
The athlete from Crasto, affiliated in the category for people who are blind or with serious vision problems, beat the rest of the swimmers on points in the World Series, ahead of the Brazilian Araújo dos Santos, S2, second, and the Japanese Kubota Kota, S8, third.
80573
22545
68064
85423
18367
93221
19214
28651
86204
80711
34450
51678
63270
94931
93231
42521
73012
26275
22606
91545
55207
31268
31331
23095
53082
51687
17852
57088
99160
86888
27531
27567
55433
69543
43154