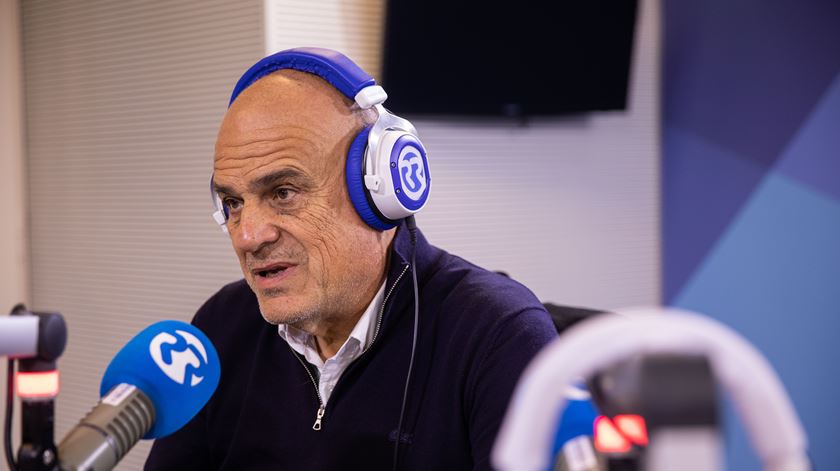 In what way?
Most people always vote for the same party or abstain. There is a captive electorate. When the candidacy has a partisan genesis, it generally values ​​these voters. However, these voters are not the ones who decide the elections. Those who decide are the undecided. A consultant who is not connected to the party machine certainly has more sensitivity, more attention to voters who, deep down, add to the electoral campaign, to the electoral proposal. A victory is achieved with the votes of the party's fans, the candidate's supporters, the defenders of the policies that that candidacy presents. Deep down, it is by adding these various contingents of voters that it is possible to grow, throughout the campaign, to reach an absolute majority, or a larger contingent of votes. The contribution of the consultant is a little bit like this. Let me tell you one thing. In an election campaign team, there is a lot of talk about political communication, the science of politics, the science of communication. The contribution I can make from a policy point of view is very limited – the teams are made up of politicians. The big difference that I have brought to the various campaigns is something that is never talked about: mathematics, that is, I am the one who does the math, at least in my head, about the quotas, the number of voters that party has, that candidate, and I do the sum. With that, and with the electoral studies, I ended up helping to condition the campaign strategy. It is a more technical, more scientific logic in relation to the proposals that are made.
Taking advantage of the fact that you are talking about mathematics, do you consider that the publication of daily polls in the last legislative elections was an instrument in favor of the PS, decisive even for an absolute majority?
Determinant I don't know, nor is there any way to evaluate. It was a very important factor. Polls have become very important pieces of communication – for 24 hours all you talk about is that poll, regardless of what the candidates are doing. The polls are no longer just pieces of study for specialists, and have also become communication products.
Instruments?
Yes yes. In the same way that in a campaign we have candidates talking and commentators and analysts talking about the campaign as communication products, we also have polls. During a campaign, we always have to react. We always have to study what we should do in light of what will be released in relation to that survey – this is a relatively new element. Polls are more than 100 years old, but the way in which the media gives them importance today, even in a certain sense of competition, should arouse greater attention from candidates in relation to them. They also provoke an interesting phenomenon, the consequences of which we do not know: the polls influence the voters' vote, that is, from the moment a certain vote is published in a poll, the result of that poll ceases to be factual, because the poll itself influences voters. It's a difficulty, a knot that we still don't know how to untie.
What was most difficult to manage in the PS campaign in 2022?
As we know, the campaigns have 15 official days, but they last for a couple of months. In that transition from the preliminary part to the official part, we had a meeting in Évora. We had three difficulties. One was the question of having spoken of an absolute majority: António Costa, who had used some euphemisms in order not to speak of a majority, ended up at some point, pressured by journalists, by using the expression absolute majority. We thought this could have a negative effect on voters. Then there was the TAP problem. TAP was always talked about during the pre-campaign, but in the last debate it had a lot of impact. As I say in the book, it's a toxic asset that, incidentally, has gotten worse. The main problem that the government has today, from the point of view of the relationship with public opinion, is perhaps the issue of TAP. And we had yet another aspect that for me was the favorite of the problems. We weren't running a campaign like the others. We came from the pandemic. António Costa had been doing weekly or monthly briefings about the pandemic. We understood that we couldn't go to the streets to campaign, because people wouldn't understand how, from one day to the next, masks were no longer recommended and street demonstrations started. This meant that, for two or three days, which in a campaign is a long time, the other candidacies, namely Rui Rio's, appeared with a dynamic that ours did not have. This in terms of television, which is a very important vehicle in an electoral campaign, provoked the idea of ​​optimism in Rui Rio's campaign and of pessimism in ours. We had a very interesting meeting in Évora, where we resolved these issues or they resolved themselves and we started to run an electoral campaign like the others in the street. That ended up certainly solving the problems we had.
TAP has already led to the resignation of a minister. Could the next one to fall be Fernando Medina?
I don't know how to answer that. TAP is a company related to the State, which does not have political management, that is, the management that the company's team does is executive management: management of flights, workers, planes, but without any political intervention. TAP's political management is carried out by the Government. There is no other case nowadays. When António Costa goes to Parliament, nobody asks him anything about Caixa Geral de Depósitos, because Caixa Geral de Depósitos is autonomous in its communication. TAP is not. This is a first problem, because there is no one in the company to take responsibility. The company has a bad reputation. It is perhaps the national brand with the worst reputation among the Portuguese. Deep down, it seems that the chairman of TAP is António Costa. This is a serious issue.
This toxic asset has already led to the resignation of a minister. Given the various suspicions that have involved Medina in recent weeks, can it be said that, at this moment, Medina is Costa's toxic asset?
No, no. I think otherwise. I think that Fernando Medina is in the Government resuming the position he had when he was mayor of Lisbon. Fernando Medina has an interesting history as a politician and a defeat in the Lisbon City Council, a terrible defeat that stains his political curriculum. It was recovered by António Costa, as Minister of Finance. One of the most interesting moments from the point of view of communication that this government produced was the State Budget. It went very well, and Fernando Medina was responsible. I understand where you want to go, there has been some pressure on this, but I don't associate [os assuntos]. From the point of view of public opinion, there is a relationship between TAP and Fernando Medina. There was a relationship with Pedro Nuno Santos, who is a chestnut person and, therefore, ended up with TAP pain. And in the background, in the background, [está] Antonio Costa. Fernando Medina never speaks on behalf of TAP, not least because his responsibility is financial – the Ministry of Finance controls all companies that have State participation. So I'm not going there. What I think, anyway, is that, starting in 2024 a process of a succession of elections that will end in the legislatures in three years, the Government has this year to move away from TAP. TAP cannot continue to be a toxic asset. If the Socialist Party wants to be able to repeat the electoral success of 2022, it will have to "discharge" TAP of its responsibility.
How do you look at the succession of government resignations in recent weeks, from the point of view of the Prime Minister's communication management?
I felt that there was a change on António Costa's part from 2022 to 2023. In 2022, he acted as if the small cases that were existing were little affairs, fait-divers, and he reacted by not giving them importance. Meanwhile, the cases were piling up. Many little houses make a big case. There is a tendency and in 2023, António Costa started to react. He reacted in parliament towards two former secretaries of state. He reacted with the aide who resigned. He reacted with that story of the questionnaire, which has been viewed in many ways, but is nonetheless a proactive action by the government on an issue. Therefore, I notice above all a change in António Costa's attitude, who started to give importance to a subject that, until a certain point, he treated as a fait-divers. [Ao mesmo tempo], you should also not want to give too much importance that ends up enhancing the communication of the subject. It's in a transition, so to speak.
​100 updated instagram free online followers generator 2023
may nba 2k22 locker codes
25 BEST WAYS TO GET FREE PAYPAL MONEY ONLINE IN 2022
pet master free spins and coins 2023 hack generator
legit free psn codes
spotify premium free subscription membership plans for 4 months
stumble guys flying hack
free tiktok coins tool
free walmart gift card number and pin 2023
Working at [NEW-UPDATED] BIGO Live Unlimited Diamonds [MQ]
bingo blitz free credits july 2023
free nintendo eshop gift card codes generator
free instagram followers without login services app all smo tools
nba2k22 double xp locker codes
1 STUNNING METRIC THAT MAKES PAYPAL STOCK A SCREAMING BUY
pet master free spins links 2023
get free psn codes 2023
how to get free 3 months spotify premium subscription 2023
lᐈ How to Get Free Gems in Stumble Guys 2023
free tiktok coin generator 2023 no human verification
how can i get a free walmart gift card
FREE BIGO LIVE DIAMOND HACK & BEAN GENERATOR [Unlimited][MQ]
bingo blitz free credits keyboard
nintendo 3ds qr codes eshop free
how to get your first 1000 instagram followers later
nba 2k22 locker codes that don't expire 2022
FREE PAYPAL GIFT CARD GENERATOR CODES 2023 KNOT ATLAS
pet master free spins and daily links 2023
ps4 generator code
spotify premium free subscription membership plans for 4 months
WORKING UPDATED Stumble Guys Gems Generator Unlimited
get free coins for your tiktok
walmart gift card zero balance
bingo blitz free credits xavier