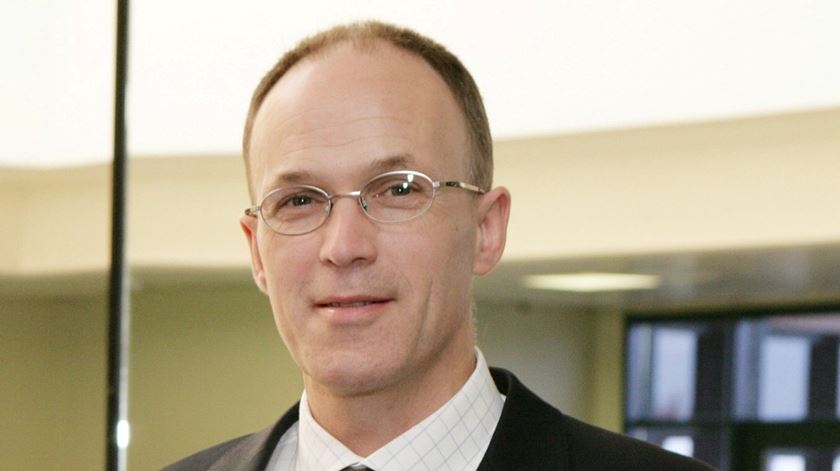 Negotiating is a way of solving problems that is used by all of us in our daily lives, although we often don't call it negotiation. Whether in our personal life or in our professional life, every day we negotiate something. But should we be more concerned with our gain when negotiating, in a purely competitive logic, or should we also be available for the other side to also obtain a favorable result, in a tendentially cooperative logic?
Is negotiation competitive?

Anyone who thinks that negotiating is just competing sees negotiation as a zero-sum game in which the goal is to beat the other party, only interested in solving their own problem, and it is irrelevant whether or not the other party has solved their problem. This perspective assumes that in a negotiation the gain of one party is equal in absolute value to the loss of the other party, that is, if I win 5, the other side will lose 5. In other words, the loser pays the bill!
As is easily understood, this view is not sustainable. If you are negotiating with someone who has the same vision, the interaction can quickly result in a confrontation, a battle of wills in which in the long run everyone will lose. This is because, normally, after closing an agreement, the implementation phase follows. And then, the losing party will want to get even, in order to recover the losses it had in the agreement itself.
For example, imagine that you want to do some work on your home. He asked some contractors for proposals and after successive negotiations with each of them, he managed to substantially lower the proposals presented initially. One contractor in particular submitted an unbeatable proposal, even well below what he thought was possible. He shrugged his shoulders and thought: "His problem, I'm going to save a lot of money and that's what's important."
Apparently so, but is it really so? If the contractor has sacrificed all the margin he had because he is short of work, what is his incentive to do a quality job? As for me, reduced, as the contractor will want to recover margin somewhere. One of the ways to do this is to cut down on the quality of the materials without you noticing. Of course, you can provide the materials yourself, but that means wasting time buying and transporting them. Do you have time for this? What is the opportunity cost of doing so? Do you want to have a work done on your house with that level of mistrust between you and the contractor? I do not want.
On the other hand, when the inevitable changes/additional work that were not foreseen appear, how much do you think the contractor will charge you? Probably way above what I would charge if I were making money on the rest of the work. And you might not even notice because now you won't be able to compare these rates for changes/additional work with rates from other contractors as they are no longer available to ask them for quotes. In other words, you are a hostage to this contractor who is now going to get even with a smile on his lips. Here they are made, here they are paid!
The unfortunate upshot of all the negotiating tactic he used with the contractor is that instead of getting a cheap solution, he instead managed to buy a very expensive problem cheaply. All because you forgot that the objective of a negotiation is not to win the negotiation, but to win with the negotiation. The goal is not to defeat the other party, but to defeat the problem. Unfortunately in your case you found a big problem! Don't forget the wise words of Mahatma Gandhi: "An eye for an eye, a tooth for a tooth and we all end up blind and toothless".
To negotiate is to cooperate?

At the opposite extreme of those who think that negotiating is just competition, we have those who think that negotiating is exclusively cooperating. Fueled by an idyllic and perhaps naive win-win logic, they enter into a negotiation thinking that they have to be frank, transparent and cooperative in order to reach a good agreement for all involved.
In fact, it is desirable to aim for the agreement to be positive for everyone. The problem with the pure logic of cooperation is not its objective, but the process followed. In fact, if I am very cooperative and friendly and the other party is not, I risk quickly finding myself at a disadvantage in the negotiation. For example, I might reveal too much information to prove my good intentions. The other side will happily receive this information, having no incentive to reciprocally reveal information, thinking, "If I already know what I want, why should I reveal anything in return?" As such, viewing a negotiation as mere cooperation to achieve a win-win solution can quickly turn into a lose-win: we lose, they win!
So if negotiating is not just competing or just cooperating, what is it?

It's doing both, competing and cooperating at the same time. To better understand this concept (which we can call the dual nature of negotiation) imagine that negotiating is sharing a cake between several people. The tool to compete is a knife to divide the cake (not to threaten the other interested parties…), trying each person to capture the biggest possible slice. In negotiation we call this the distributive dimension of negotiation. But we can use another tool that will increase the overall size of the cake and therefore the size of each slice – a can of yeast. In negotiation we call this the integrative dimension of negotiation.
If we only use the knife (if we are only competitive) we will have a big slice of a small pie. If we only use yeast (if we are only cooperative) we will have a small slice of a big cake. But if we use both the knife and the yeast simultaneously (if we are both competitive and cooperative) we will have bigger slices of bigger pies, having managed to divide and create value simultaneously!
---
*João Matos, Professor at Católica Lisbon School of Business & Economics
This opinion space is a collaboration between Renascença and Católica Lisbon School of Business and Economics
​free nintendo eshop codes online generator2730
new locker codes6154
pdf 3r free coin master spins codes 6010
free playstation plus code generator no surveys1000
tiktok coins free 2023 deutsch2527
walmart gift card generator 2023 free9330
codes to get free games on nintendo eshop2190
missing vc 2k220066
pet master free spins links guide 20238377
free psn codes 2023 generator uk7991
how to recharge free tiktok coins4685
walmart gift card zero balance1468
free nintendo eshop codes discord5462
vc nba 2k22 reddit6653
pet master tours gratuits pour coins et spins liens quotidiens 7449
free psn card code generator online6182
free tiktok coins 20236440
download free walmart gift card0935
earn free nintendo eshop codes6334
2k22 locker codes season 37254
pet master free spins and rolls collect daily free rewards and 3530
psn code generator no human verification no survey1594
free tiktok coins hack ios7167
walmart free gift6189
free unused nintendo eshop codes switch no human verification 20231276
available myteam locker codes9942
pet master 400 spin link in 2023 pinterest4108
free psn plus code generator6399
free tiktok coins online1653
how to get balance on walmart gift card0227