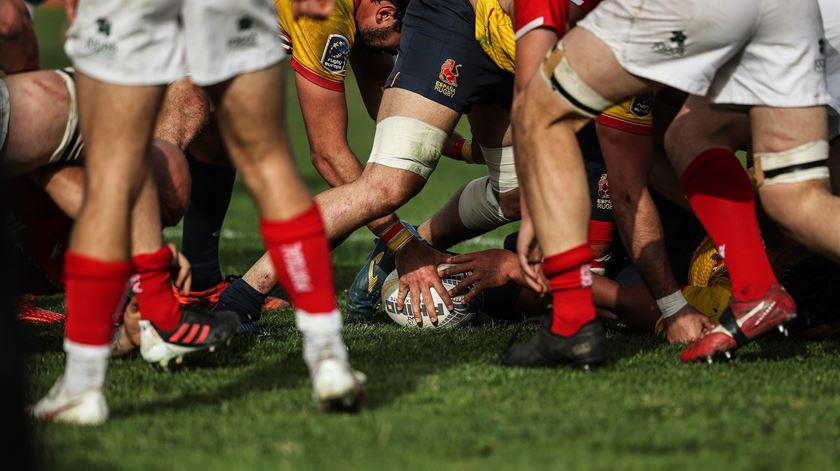 The Portuguese women's rugby team was promoted to the "Championship", the main European level of the sport, after the defeat of the Czech Republic, at home, by Finland, by 3-0, in the penultimate round of the Europe Trophy.
Portugal just needed the Czech Republic not to win with an offensive bonus point to ensure the promotion to the next step, but the hosts ended up being defeated and were mathematically removed from the discussion.
"It's a feeling of accomplishment, but, at the same time, of rolling up our sleeves to start preparing what's coming, because it's going to be demanding", said the Portuguese coach, João Moura, to the Lusa agency.
Portugal is still visiting Germany, on April 15, counting for the "Trophy", and for now "the focus is totally on ending this competition well", but next year the "wolves" have a greater challenge to "ensure the maintenance".
"The 'Championship' will bring a game with Sweden, which could be interesting, then the Netherlands, who are a very experienced team, and Spain, who celebrated their tenth European title this year", commented the coach.
With the rise of Portugal, the women's 'Championship' will be extended to four selections, "but the intention of Rugby Europe is to implement a system of rises and falls that should start working as early as next year", explained the coach.
The Portuguese team competed in the "Trophy" for the first time in 2022, in an experimental edition, and has now ensured the rise to the "Championship", one round from the end, with victories over Belgium (71-5), Finland (39- 0) and Czechia (51-0).
The women's Europe Championship is the highest European level of the sport, with the exception of the Six Nations tournament.
04097
62910
87461
68595
42492
58009
37513
08987
04032
30886
69456
72146
87312
35374
78965
92833
45516
82386
11874
22038
47409
29209
73542
58224
28467
61580
98666
59838
22751
36923
30368
79995
47183
32837
30989