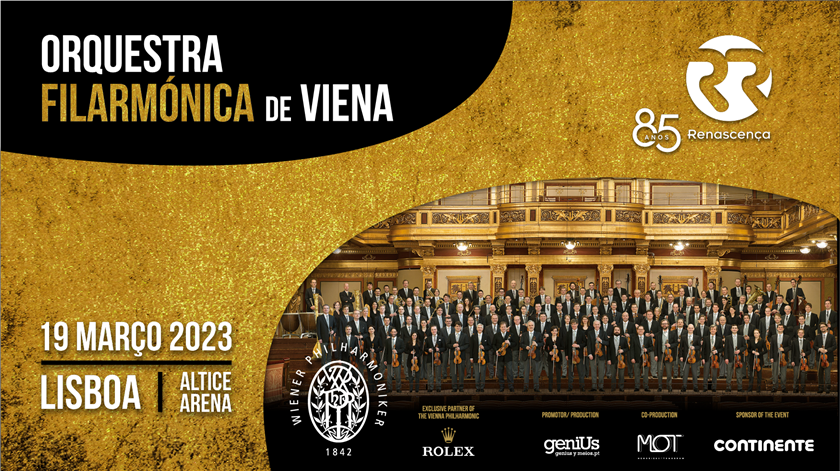 The Vienna Philharmonic Orchestra performs this Sunday at the Altice Arena, as part of the celebrations of the 85th anniversary of the Renaissance.
The orchestra made up of 89 musicians performs in Portugal at a sold-out concertunder the baton of conductor Tugan Sokhiev, considered one of the best conductors of the new generation.
Symphony Nr. 4 in F Minor, op.36, by Tchaikovsky, a work composed in 1877. And the symphonic suite Scheherazade, op.35, by Rimski-Korsakov, composed in 1888 and based on the book One Thousand and One Nights.
For D. Américo Aguiar, Chairman of the Management Board of Grupo Renascença Multimédia and Auxiliary Bishop of Lisbon, "this is an opportunity to celebrate with our listeners the 85 years of the life of the Renaissancethanking them for all the moments they have entrusted to us over these years".
"A Renaissance grew with the commitment of many of our listeners and it is for them that we continue to be an important part of history. Just recently we went through a pandemic together and are now witnessing a war scenario in Europe. It is crucial to have Faith to overcome adversity together. In these 85 years of Grupo Renascença Multimédia, the 19th of March next year, Saint Joseph's Day, will be celebrated with a unique and memorable concert. Receiving the Vienna Philharmonic Orchestra in Portugal will be the culmination of the festivities and the beginning of many more years to come", he says.
The show starts at 9:30 pm this Sunday, with a scheduled duration of 90 minutes.
onlyonly
onlyonly
onlyonly
onlyonly
onlyonly
onlyonly
onlyonly
onlyonly
onlyonly
onlyonly
onlyonly
onlyonly
onlyonly
onlyonly
onlyonly
onlyonly
onlyonly
onlyonly
onlyonly
onlyonly
onlyonly
onlyonly
onlyonly
onlyonly
onlyonly
onlyonly
onlyonly
onlyonly
onlyonly
onlyonly
onlyonly
onlyonly
onlyonly
onlyonly
onlyonly