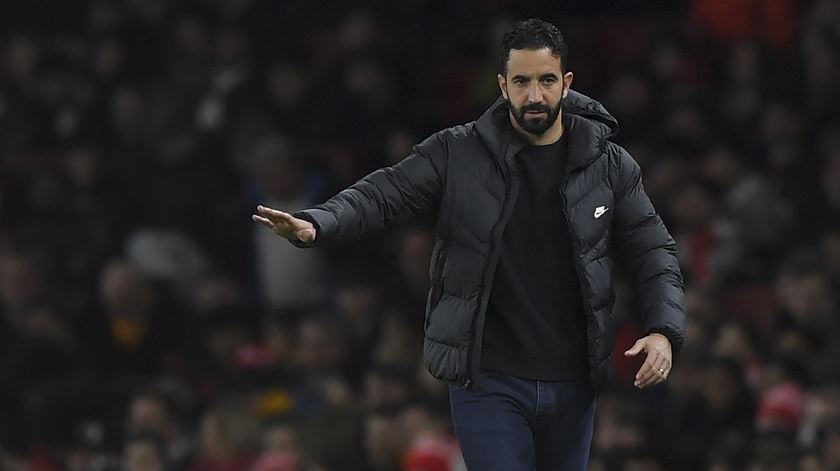 Sporting coach Rúben Amorim praises his players after Arsenal's elimination from the Europa League.
"Above all, the victory and the results dictate everything, but I emphasize the way they played, how they faced the game and how they conceded the first goal, which we didn't deserve. Then, the personalized way in which we endured throughout the game. We had difficulty at the end . Extra time was difficult for us. Arsenal always respected us a lot. It was a slightly divided game in which we were happy on penalties but we deserved it", he said.
Speaking to SIC, Rúben Amorim has no doubts: "Everything comes from the mentality, from the concentration. We grew over time. It's part of the process and we're improving over time. What we have to do is not get distracted by these results and keep going. We still have a lot to do."
The first substitution of the lions was over 90 minutes. Amorim justifies: "The game was going so well and everyone was doing so well, the players seem to be doing well, and any change has nothing to do with talent. Messing with some part could change it. In the second half, we were stronger and I didn't want to stop that momentum for the team".
"For any player Arsenal had, it would always be very strong. As for me, we were fair winners. At home, Arsenal had more control of the game, but we managed the two games in the tie and we deserved it, "he added.
The coach from Alvalade admits that this passage to the next round could be an important injection of spirit.
"Yes, obviously. As I said before the game, it doesn't change anything about our project and the path we have to follow, but it makes players believe in what we're doing. It helps us in a very difficult time".
And could this passage increase the pressure for Amorim to leave: "No. It doesn't change anything. It is in these moments that I speak, I spoke before the game. The result doesn't change anything. For people can change, my idea remains the same. What I said before the game I stand by".
Sporting eliminated Arsenal on penalties and goes on to the quarterfinals of the Europa League.