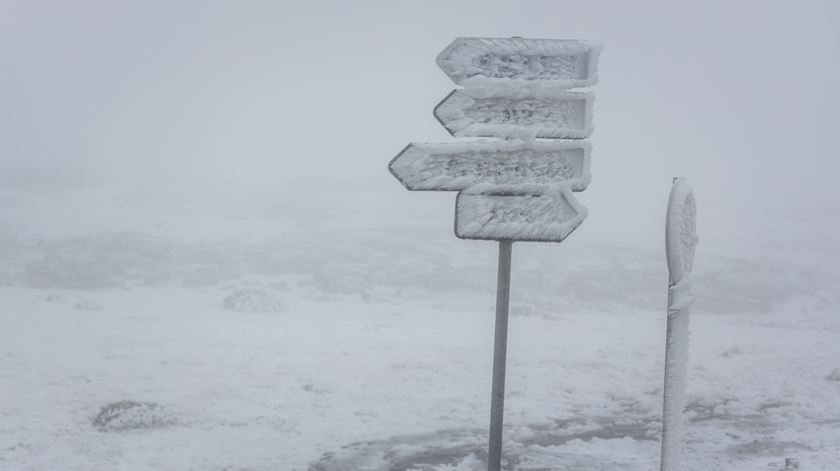 The districts of Guarda and Castelo will be under yellow warning this Friday and until 12 noon on Saturday due to the forecast of snowfall.
According to the IPMA, snowfall is expected for the highest points of Serra da Estrela, with the possibility of temporarily lowering the altitude to 1400/1600 meters in altitude.
The districts of Porto, Faro, Setúbal, Viana do Castelo, Lisbon, Leiria, Beja, Aveiro, Coimbra and Braga will be under yellow warning until 6:00 am on Saturday due to maritime agitation, with northwest waves expected with 4 to 5 meters.
Due to the maritime unrest, the Navy and the National Maritime Authority (AMN) warned of worsening weather conditions until 6 pm on Saturday.
In a statement, the Navy and AMN say that the sea swell will be characterized by swells in the northwest quadrant, with a significant height that could reach seven meters and a maximum height of 13 meters.
Winds from the southwest quadrant are expected with an average intensity of up to 55 kilometers per hour and gusts of up to 100 kilometers per hour.
In this context, they alert the maritime community and the population in general to the precautions to be taken, recommending strengthening the mooring and close surveillance of moored and anchored vessels and avoiding walks along the sea or in areas exposed to maritime agitation, as exemplified by the protection piers of ports, cliffs or beaches.
The yellow warning is issued by the IPMA whenever there is a risk situation for certain activities dependent on the weather situation.