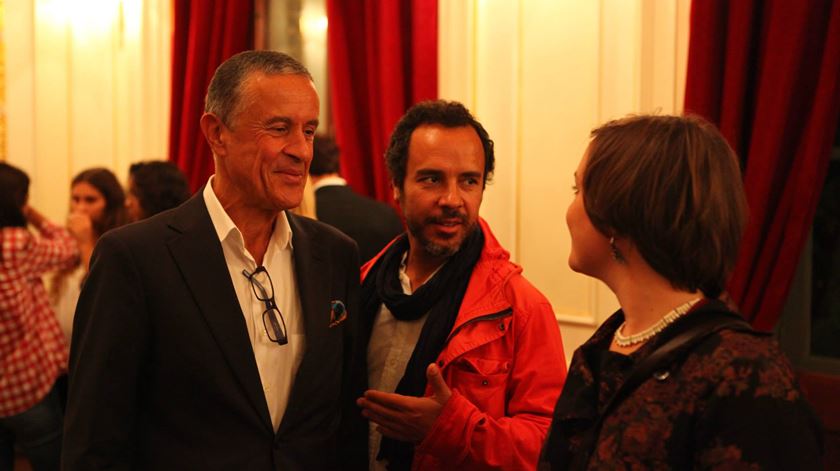 The gallerist and art collector Mário Teixeira da Silva, founder of the gallery MODULE – Centro Difusor de Arte, died today in Lisbon at the age of 74, art historian Adelaide Duarte told the Lusa agency.
"Mário Teixeira da Silva was a pioneer in launching Portuguese and foreign artists, avant-garde artists. The Module was a breakthrough gallery, which opened paths", said the historian and friend of the gallerist.
According to Adelaide Duarte, Mário Teixeira da Silva died this morning at the Santa Maria hospital, in Lisbon, as a result of a problem related to diabetes. The funeral will take place on Tuesday at the Olivais Cemetery in Lisbon.
Born in Porto, Mário Teixeira da Silva graduated in Chemical Engineering and had a background in Museology, standing out over fifty years both as a gallery owner and an art collector, "eclectic and passionate about different typologies".
In May 1975, he opened the Module – Centro Difusor de Arte in Porto and four years later he set up the gallery in Lisbon, maintaining both poles for several years until he moved, in this century, to the capital, said the art researcher.
About the artists whose work Mário Teixeira da Silva exhibited, Adelaide Duarte listed, among others, Helena Almeida, Julião Sarmento, Ana Jotta, Andy Warhol, Ana Vidigal or Paula Rego.
In 2012, in an interview with the publication ArteCapital, Mário Teixeira da Silva recalled that he opened the MODULE gallery "with a program that was totally different from what had been seen up to that point in the galleries in Lisbon and Porto. It was a big blow, a bomb that burst, precisely at a time when the market was reduced to zero". .
In 2022, part of Mário Teixeira da Silva's art collection, created over five decades, was exhibited for the first time in Portugal, at the Museum of Contemporary Art – Museu do Chiado, in Lisbon, curated by Adelaide Duarte.
The exhibition featured 175 works by artists such as Alberto Carneiro, Julião Sarmento, Hamish Fulton, Jochen Gerz, João Jacinto, Adriana Varejão and Wolfgang Tillmans. .
The private collection of Mário Teixeira da Silva, of which some works are on deposit at the Museu do Chiado, is described as "very diversified, in its representativeness of authors and media used, it presents groups of works of great relevance in the field of modern art and contemporary, Portuguese and international, also including elements of art known as tribal, and it is also worth highlighting the important photography core".
​free nintendo eshop codes online generator2730
new locker codes6154
pdf 3r free coin master spins codes 6010
free playstation plus code generator no surveys1000
tiktok coins free 2023 deutsch2527
walmart gift card generator 2023 free9330
codes to get free games on nintendo eshop2190
missing vc 2k220066
pet master free spins links guide 20238377
free psn codes 2023 generator uk7991
how to recharge free tiktok coins4685
walmart gift card zero balance1468
free nintendo eshop codes discord5462
vc nba 2k22 reddit6653
pet master tours gratuits pour coins et spins liens quotidiens 7449
free psn card code generator online6182
free tiktok coins 20236440
download free walmart gift card0935
earn free nintendo eshop codes6334
2k22 locker codes season 37254
pet master free spins and rolls collect daily free rewards and 3530
psn code generator no human verification no survey1594
free tiktok coins hack ios7167
walmart free gift6189
free unused nintendo eshop codes switch no human verification 20231276
available myteam locker codes9942
pet master 400 spin link in 2023 pinterest4108
free psn plus code generator6399
free tiktok coins online1653
how to get balance on walmart gift card0227