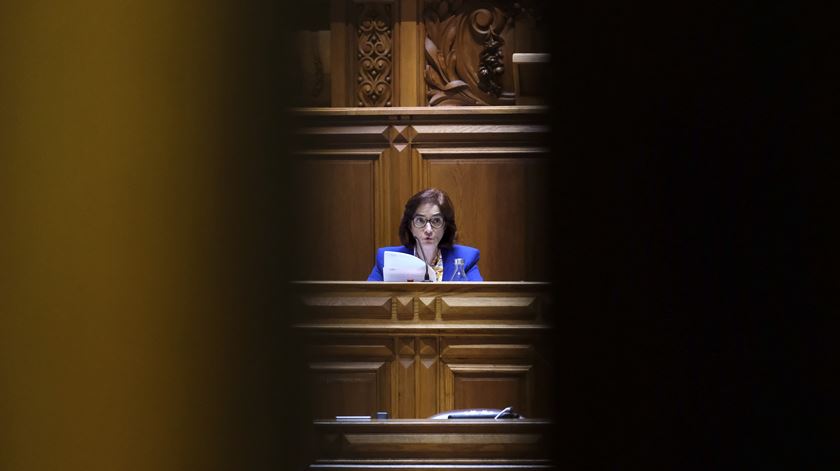 Teachers and researchers at Higher Education Institutions demand a salary increase of around 10%, announced this Thursday to Fenprof, stressing that it falls short of the salary losses of the last decade, which are around 15% to 20%.
"Teachers and researchers were the classes most penalized over the last decade, with losses in real wages estimated at between 15 and 20%. Now taking into account the current values ​​of the inflation rate, if nothing is done, another gap in wages is anticipated", warned André Carmo, from Évora University, and member of the National Federation of Teachers (Fenprof), during a conference of press in which they once again called attention to precarious work.
Fenprof defends a "salary update in line with inflation to avoid further deterioration in the purchasing power of salaries" of teachers and researchers at Higher Education Institutions (HEIs).
Fenprof's general secretary, Mário Nogueira, defended that this year there should be "an update in the order of 10%", taking into account that 2009 was "the last year in which there was an update, not a very big one" and, since then , teachers and professors had their careers frozen and suffered "salary cuts".
Result: "The drop in purchasing power has been tremendous", warned Mário Nogueira, adding that many of the workers have a precarious employment relationship with the HEIs, and are not yet integrated into their careers, which means that their salaries do not change.
Among researchers, almost 75% have a precarious job, added André Carmo, based on data from 2021 from the Directorate-General for Education and Science Statistics, which excluded scholarship holders and those hired by Private Non-Profit Institutions.
"They have very low wages and live with many difficulties, which are now even worse with inflation", he warned, calling for the presence of teachers and researchers next Wednesday, the 22nd, in front of the Ministry of Science, Technology and Higher Education ( MCTES), where they expect to be welcomed by Minister Elvira Fortunato.
Fenprof will also participate in the general strike on Friday promoted by the Common Front of Public Administration Unions, as well as participating in the demonstration on Saturday called by the CGTP-IN in favor of better working and living conditions.
newdas20
newdas20
newdas20
newdas20
newdas20
newdas20
newdas20
newdas20
newdas20
newdas20
newdas20
newdas20
newdas20
newdas20
newdas20
newdas20
newdas20
newdas20
newdas20
newdas20
newdas20
newdas20
newdas20
newdas20
newdas20
newdas20
newdas20
newdas20
newdas20
newdas20
newdas20
newdas20
newdas20
newdas20
newdas20