What do Miley Cyrus, Brad Paisley, Faith Hill, Tim McGraw, Justin Timberlake, Chris Stapleton, Keith Urban, Carrie Underwood, and Dolly Parton have in common? Apart from the obvious musical talent and superstardom, you might guess they all live in Nashville – at least part of the time.
But you'd be a few miles off from the reported home of these and many other country music superstars. They actually find themselves — now or at least recently — living in and around Williamson County, just south of Nashville.
From Franklin to Brentwood and Leipers Fork, the smaller towns with quaint Hallmark-esque downtowns and live music on every corner have long been a slight respite for the celebrities and musicians of Nashville. And visitors are following suit. While Nashville is a lively and increasingly urban city with a honky-tonk edge, Franklin and its neighbors are eclectic, friendly, luxurious, and definitely worth a visit.
I spent a long weekend recently based in Franklin – just over 20 miles from Nashville – and here are my recommendations.
WHERE TO STAY:
The Harpeth Hotel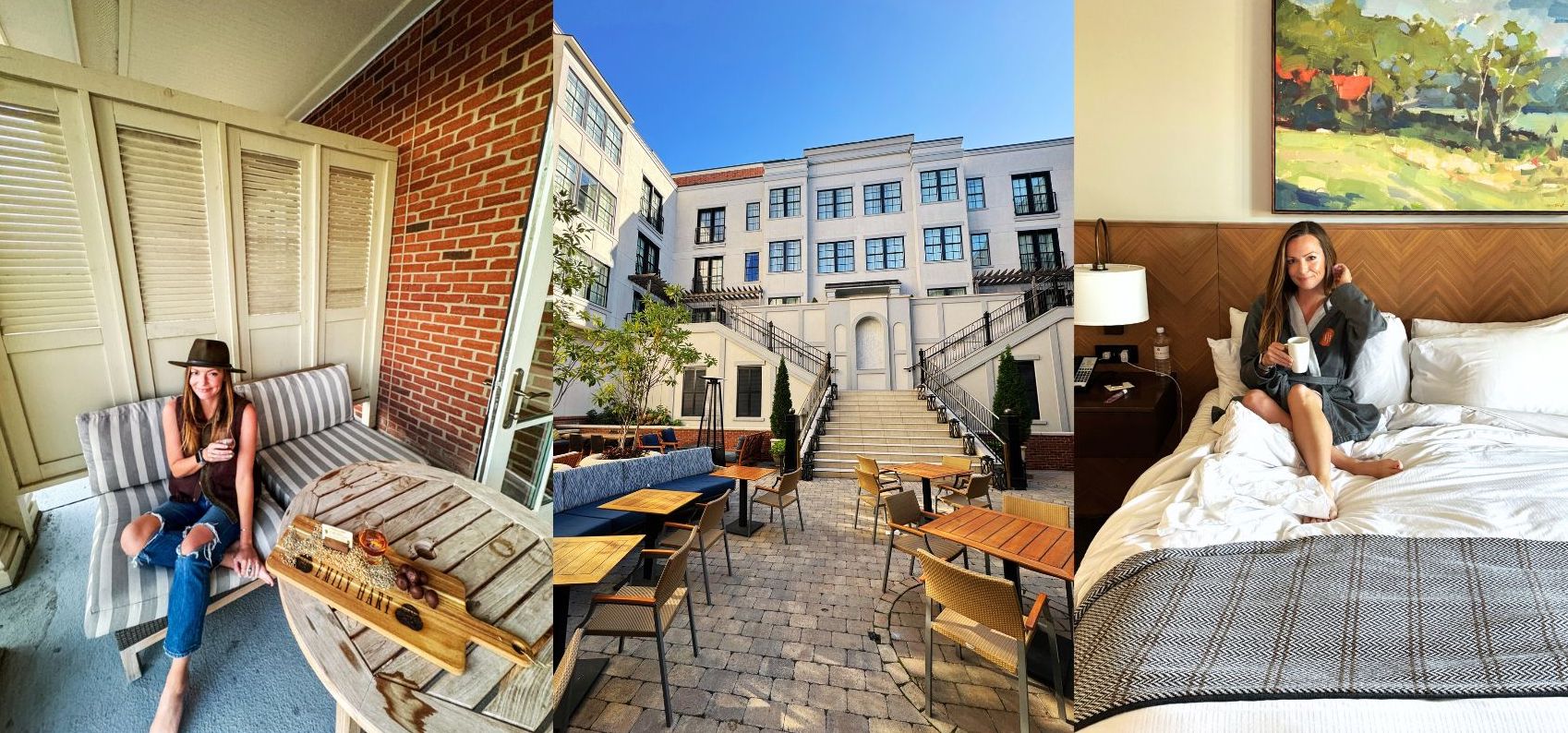 When visiting Franklin, there is no better place to stay than The Harpeth Hotel. Situated just a block off Main Street and within walking distance of nearly everything in town, it is a gem in the heart of the city. From check-in to check-out, I was blown away by the level of service from everyone at The Harpeth. My room was stylish and clean, with a large, beautiful balcony overlooking the city.
The hotel bar at The Harpeth was lively each night, with several areas to enjoy a cocktail, and the courtyard was unique and beautiful – the perfect spot for events or catching up with friends. I especially loved the library room off the bar, where I enjoyed a nightcap and local tomes. The intentionality is evident in this space, with local touches and nods to history.
99551
34397
93588
64914
35412
32444
21079
26244
21651
34569
05533
61731
90978
27001
23054
32769
53976
56341
12857
41418
14857
08068
29663
56968
76502
04228
27348
41397
68318
24620
28689
05142
73035
47834
29535